SETI Institute celebrates 35 years of hunting ET
Posted on Wednesday, 20 November, 2019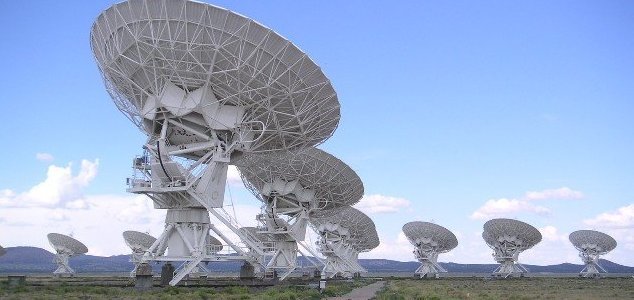 Is there anyone out there ? Image Credit: CC BY-SA 2.0 Hajor
The research organization is today celebrating 35 years of searching for signs of extraterrestrial intelligence.
Founded in Mountain View, California back on November 20th, 1984, the SETI Institute has made it its mission to systematically scan the skies for evidence that we are not alone in the universe.
Certainly a lot has changed since the institute's humble beginnings, including the construction of the Allen Telescope Array in the Cascade Mountains and the discovery of several thousand extrasolar planets - distant worlds that may or may not have the potential to harbor intelligent life.
After more than three decades however, scientists have still barely scratched the surface.
Co-founder Jill Tarter, who was the inspiration for Jodie Foster's character in the movie
Contact
, has previously compared the hunt for evidence of extraterrestrial life in the universe to someone trying to find fish in the Earth's oceans by examining a single glass of water. 
Even so, one of the SETI Institute's major achievements over the decades has been to bring the idea of finding extraterrestrial life into the limelight and to make it a more acceptable topic of research.
"It's become more mainstream to talk about the search for life in the universe," said astronomer Jason Wright. "I think Carl Sagan took a lot of heat for framing astronomy in terms of finding humanity's place in the cosmos and answering the question, 'Are we alone?' but that vision of his has become standard."
"The SETI Institute has embodied that in all the astrobiology research that it does."
So what are the chances that SETI will one day discover evidence of intelligent alien life ?
As things stand it's impossible to say, but scientists are determined to keep searching.
Source: Inside Science

https://www.unexplained-mysteries.com/news/332226/seti-institute-celebrates-35-years-of-hunting-et
Thanks to: https://www.unexplained-mysteries.com