Are ghosts a sign that we live in a simulation ?
Posted on Thursday, 21 November, 2019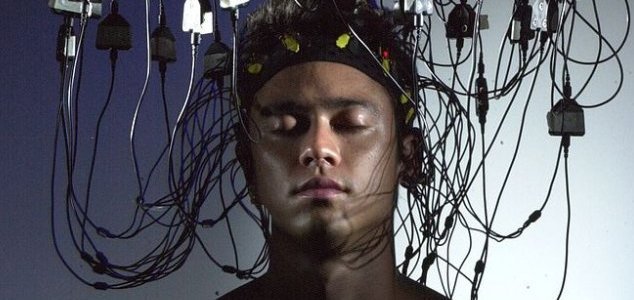 What exactly is reality ? Image Credit: CC BY-SA 3.0 Glogger / Chris Aimone
Two scientists have put forward the intriguing yet disturbing notion that we may all be living in the Matrix.
The idea that mankind could be living in a computer simulation was explored at length in the Wachowskis' science-fiction favorite
The Matrix
, but just how plausible is this concept ?
If we were living in a simulated reality, would we even be able to tell the difference ?
It's an idea that was recently discussed by Julian Keith and Curry Guinn - two University of North Carolina professors whose research has focused on the concept of reality and how we perceive it.
When you think of computer simulations, we've already made some pretty extreme technological leaps within a relatively short space of time. Look at today's video games and compare them to Pong - imagine what sort of worlds it will be possible to generate thousands of years from now.
Sooner or later, we won't even be able to tell the difference between simulation and reality.
It's an idea that has been proposed before, notably by SpaceX CEO Elon Musk who maintains that there is an extremely high chance that we are currently living within a computer simulation. 
According to Prof Guinn, we may have even seen evidence of this already.
"Glitches in the system," he said. "Deja Vu, such as in the Matrix movie when a character sees a cat crossing a doorway repeatedly, may be one glitch. Ghosts, ESP, coincidences may be others."
"The laws of physics in our universe seem peculiarly designed with a set of constants that make carbon-based life possible. Where are the edges?"
Perhaps in the far future, mankind uses such simulations to experience periods of history or to experience the human condition in a way that is no longer possible at that time.
Alternatively, perhaps like in the movie, it serves a function as some sort of prison for the mind.
It has even been suggested that there could exist simulations within simulations - meaning that when you wake up in one you are actually still in a simulation from higher up the chain of realities.
When you really think about the possibilities, it's easy to end up tying your brain in knots.
Source: wraltechwire.com

https://www.unexplained-mysteries.com/news/332271/are-ghosts-a-sign-that-we-live-in-a-simulation
Thanks to: https://www.unexplained-mysteries.com