Scientists have detected water vapor on Europa
Posted on Friday, 22 November, 2019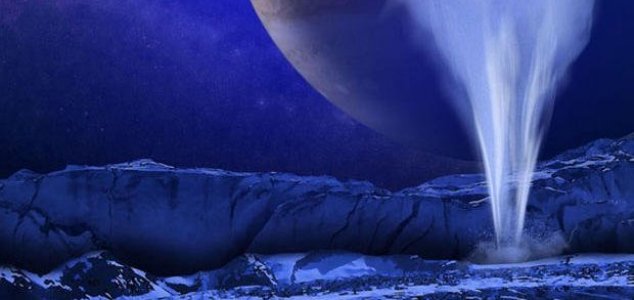 There is water on Europa, but could there also be life ? Image Credit: NASA
The water vapor from one of the Jovian moon's elusive plumes has been directly detected for the first time.
In recent years, observations of Europa using the Hubble Space Telescope have revealed hints of what appear to be plumes of water vapor erupting from its surface.
Now a team lead by NASA planetary scientist Lucas Paganini have, for the first time, detected the telltale signs of this elusive vapor using the W.M. Keck Observatory in Hawaii.
The findings indicated that there was quite a lot of it too, enough to fill an Olympic swimming pool.
Paganini and his team believe that this vapor could be coming from either a large subterranean ocean or a reservoir of melted ice trapped inside Europa's icy exterior shell. 
"Essential chemical elements (carbon, hydrogen, oxygen, nitrogen, phosphorus and sulfur) and sources of energy, two of three requirements for life, are found all over the solar system.," he said.
"But the third - liquid water - is somewhat hard to find beyond Earth. While scientists have not yet detected liquid water directly, we've found the next best thing: water in vapor form."
It is the first time water has ever been directly detected above the surface of Jupiter's icy moon and the discovery adds to the growing body of evidence to suggest that Europa is home to a vast ocean.
Future robotic missions, including NASA's own upcoming Europa Clipper, should help to unravel the secrets of this enigmatic world and tell us more about what might lie beneath its surface.
Source: Space.com

https://www.unexplained-mysteries.com/news/332170/scientists-have-detected-water-vapor-on-europa
Thanks to: https://www.unexplained-mysteries.com