Lost hiker claims 'ghosts' lead him to safety
Posted on Saturday, 23 November, 2019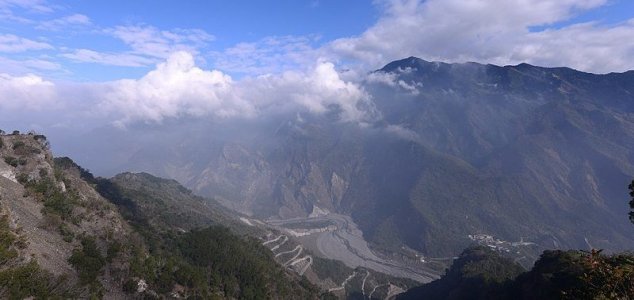 Did Soong receive help from beyond ? Image Credit: CC BY-SA 2.0 Mingqun Pan
After ten days lost in the wilderness, a Taiwanese hiker found his way back home with a remarkable tale to tell.
The alarm was first raised back on November 10th when 60-year-old Soong Rui-xiong failed to return home after going hiking in the mountains of Pingtung in southern Taiwan.
An extensive search-and-rescue operation was quickly organized which at its peak saw 111 police officers and firefighters as well as 284 volunteers comb the region for any trace of him.
After ten days of unsuccessful searching things looked grim, but then much to everyone's surprise, Soong suddenly reappeared and was taken to the police station by a local villager.
After thanking authorities for their efforts, he explained that he had survived after his rations had run out by eating natural sugar from plants and drinking water from streams. 
The most interesting thing of all however was how he managed to find his way to safety.
According to Soong, while hopelessly lost in the mountains he was approached by a kind couple who lead him back towards civilization. He had remained with them for around two hours, but then suddenly turned to discover that they had completely disappeared.
After a brief search, he found the path back down from the mountains.
He believes that the couple who guided him were actually the ancestral spirits of two indigenous Taiwanese people who once lived in the region.
Source: Asia Times

https://www.unexplained-mysteries.com/news/332343/lost-hiker-claims-ghosts-lead-him-to-safety
Thanks to: https://www.unexplained-mysteries.com