Hundreds sign up to storm Australia's Area 51
Posted on Tuesday, 26 November, 2019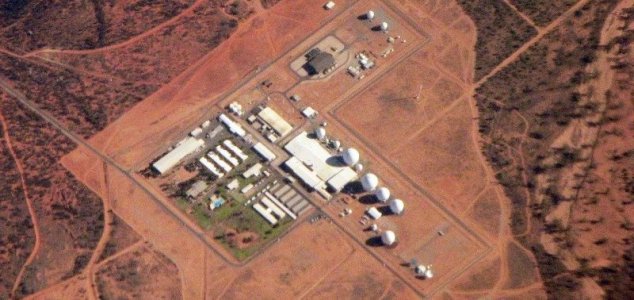 An aerial view of the Pine Gap facility. Image Credit: CC BY-SA 3.0 Skyring
Several Facebook pages have cropped up to promote Australia's answer to the infamous 'Storm Area 51' event.
Originally billed as a tongue-in-cheek effort to determine if there are aliens at Area 51 in Nevada, the original "Storm Area 51, They Can't Stop All of Us" event was posted up on Facebook in July.
When the actual day itself arrived however, only a small handful of the millions of signups actually turned up and the long advertised 'storming' of the base to look for aliens never materialized.
Now several months on, fans in Australia have decided to set up a 'storm' event of their own.
The destination they've chosen is Pine Gap - a US satellite surveillance base that some regard as Australia's answer to Area 51. The base is jointly run by the NSA, CIA and NRO. 
Not everyone however is convinced that there are any aliens to uncover at the facility.
"I don't think the Americans are worried about finding aliens," said Northern Territory MLA Gerry Wood. "I think they'd be more worried about China and the Middle East."
"Besides Alice Spring would be an uncomfortable place for aliens to be, it's too hot."
"You'll also get in trouble if you storm that place, it's a secure site."
Whether any of the Facebook signups will attempt to go anywhere near the base remains to be seen.
Source: Facebook

https://www.unexplained-mysteries.com/news/332436/hundreds-sign-up-to-storm-australias-area-51
Thanks to: https://www.unexplained-mysteries.com