Thousands of planets could orbit a black hole
Posted on Tuesday, 26 November, 2019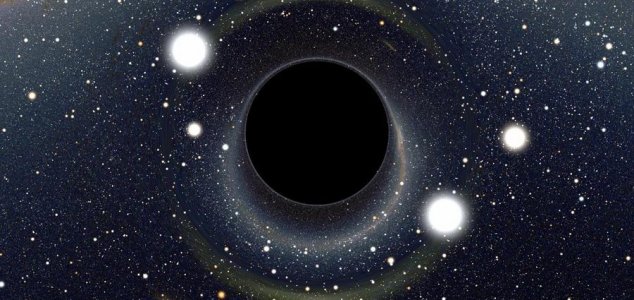 Could black holes be home to planetary systems ? Image Credit: NASA / Alain Riazuelo
It turns out that planets could orbit a black hole in much the same way as our own planet orbits the Sun.
Picture a planetary system of an almost unimaginable scale - tens of thousands of worlds, each ten times the mass of the Earth, all orbiting the same supermassive black hole.
It might sound far-fetched, but could such a system actually exist ?
"With the right conditions, planets could be formed even in harsh environments, such as around a black hole," said Prof Keiichi Wada of Kagoshima University in Japan.
The key to this idea lies in the realization that the disks of dust from which planets form don't just occur around young stars - they can occur around black holes as well. 
Why then could planets not form in such an environment ?
"Our calculations show that tens of thousands of planets with ten times the mass of the Earth could be formed around ten light-years from a black hole," said Prof Eiichiro Kokubo of Japan's National Astronomical Observatory.
"Around black holes, there might exist planetary systems of astonishing scale."
To give you an idea of this scale - the dust disk around a supermassive black hole can contain somewhere in the region of one billion times the mass of a protoplanetary disk around a star.
Actually detecting the planets in such a system however is likely to prove a challenge.
Source: Phys.org

https://www.unexplained-mysteries.com/news/332449/thousands-of-planets-could-orbit-a-black-hole
Thanks to: https://www.unexplained-mysteries.com