Residents puzzled by 40 'UFOs' over Cornwall
Posted on Friday, 29 November, 2019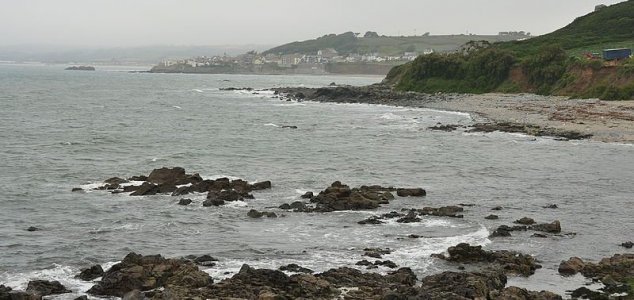 The lights were visible across the region. Image Credit: CC BY-SA 4.0 Nilfanion
People in and around Truro, England couldn't believe their eyes when they looked skyward this morning.
"It was bizarre," said school minibus driver Walter Dixon who had been watching the spectacle alongside his colleagues from Truro Prep School at Highertown.
"There were up to 40 of them all in a perfect line at about satellite height. What really struck me was that every tenth light was doubled up with another one beside it."
"It was unreal - it was the precision that got me. It definitely felt like they were on a flight path. Never in my life have I seen anything like it. It was definitely strange."
Some tried to capture footage of the lights but the distance made it difficult to get a clear picture.
Another witness from the Redannick area also observed the phenomenon. 
"I was walking the dog at about 6.15 when I noticed a light moving in the sky towards St Agnes," he said. "Then I realized there were about 15 lights queued up behind it, all moving really slowly."
"They were higher than a plane but lower than a satellite. They were travelling that slowly that I was able to get my wife to look at them ten minutes later."
As it turned out however there was a conventional explanation for the sightings - the lights were actually satellites launched by SpaceX as part of Elon Musk's "Starlink" space-based Internet communication system.
The project, which could see as many as 40,000 satellites launched into orbit, has already drawn criticism from astronomers who argue that they are polluting the sky.
The satellites have also been generating more than a few UFO reports.
Example footage recorded earlier this year over the Netherlands can be viewed below.
https://youtu.be/ytUygPqjXEc
https://www.unexplained-mysteries.com/news/332545/residents-puzzled-by-40-ufos-over-cornwall
Thanks to: https://www.unexplained-mysteries.com