University in bid to digitize new UFO archive
Posted on Monday, 16 December, 2019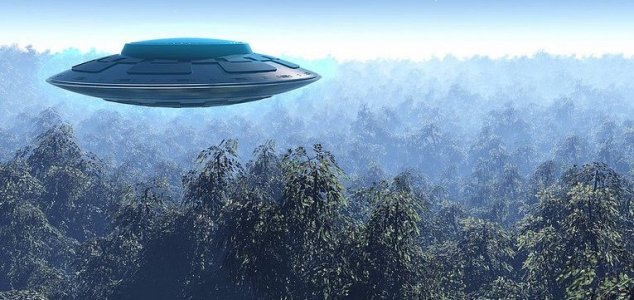 The archive consists of thousands of documents. Image Credit: CC BY 2.0 Gerhard Uhlhorn
A private collection of 30,000 UFO documents and reports has been donated to the University of Manitoba.
The huge archive was donated by Canadian author and UFO researcher Chris Rutkowski who has spent the better part of three decades investigating unidentified flying objects.
The extensive collection includes around 20,000 UFO sighting reports as well as 10,000 declassified documents obtained from the Canadian government.
"This unique and intriguing historical collection will greatly add to our understanding of the study of UFOs, and will attract students and researchers to study these phenomena for a whole range of reasons," said Shelley Sweeney of the university's Archives and Special Collections.
"It complements our extensive collection of psychical research and spiritualist archives and puts Winnipeg on the map as the preeminent destination for the study of the paranormal."
The university has since launched a crowdfunding campaign in an effort to digitize the entire collection so that it can be made available for members of the public to view online.
You can view the page for the campaign -
here
.
Many of the files relate to the famous Falcon Lake incident that occurred back on May 20th, 1967. 
Stephen Michalak had been searching for minerals along the shores of Falcon Lake, Manitoba when he was alerted to the presence of two glowing oval-shaped objects in the sky.
After descending rapidly towards the ground, one of the objects stopped in the air while the other continued its descent until it came down on a flat rocky outcropping a short distance away.
Curious, Michalak walked over to investigate. He estimated that the object, which had the appearance of a bowl with a dome on top, measured approximately 40ft across and 15ft in height.
He noted that he could hear muffled voices coming from what looked like a door on the lower half.
Believing the object to be of terrestrial origin, he called out and asked if the occupants needed help. When he failed to get an answer, he poked his head through the door, reporting a "maze of lights."
At that moment, startled by a panel sliding open on the wall, he stepped back, grabbing the exterior of the craft as he did so. This turned out to be a mistake as it was so hot that he burnt his gloves.
Then, without warning, the entire craft started to rise into the air, expelling a plume of extremely hot air that set Michalak's shirt on fire and left him feeling acutely nauseous.
A later medical examination revealed burn patterns on his body consistent with his story.
Source: Space.com

https://www.unexplained-mysteries.com/news/333013/university-in-bid-to-digitize-new-ufo-archive
Thanks to: https://www.unexplained-mysteries.com