'Miracle' as man rescued after 5hrs in avalanche
Posted on Friday, 27 December, 2019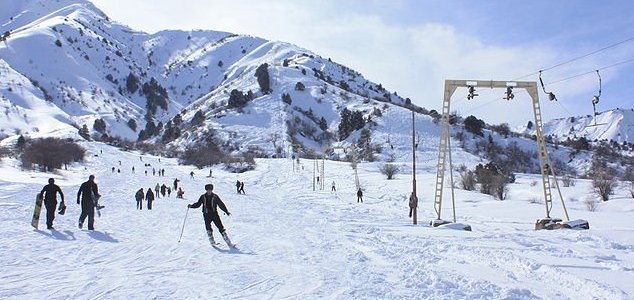 Skiing can be a dangerous pastime, especially in the Alps. Image Credit: PD - TwoWings
A skier who was buried for five hours has been rescued in what has been described as a 'Christmas miracle'.
The 26-year-old, who had gone skiing in Austria's Schladminger Tauern mountain range, became the subject of a major search-and-rescue operation when he failed to return home.
Mountain rescuers searched a wide area and climbed over 2,000ft in an effort to locate him.
He was eventually found completely engulfed in snow.
"Then it went blow by blow... the hand of the buried person was then found," said head of mountain rescue Christian Pieberl. "Then they dug for the person, and after half a meter they dug up the head, and the body was buried one meter deep." 
Incredibly, the skier had been able to stay alive for a whopping five hours by continually moving his muscles in an effort to keep his blood flowing.
The rescue is made all the more remarkable by the fact that finding someone alive in snow after so long is something that typically only happens once every 20 years.
"He was responsible for staying alive," said Pieberl. "This is a 'Christmas miracle'."
The avalanche that buried him was one of several to have hit the region in recent weeks.
Sadly though, not everyone caught up in them was quite so lucky.
https://youtu.be/QDCATjiamAE
https://www.unexplained-mysteries.com/news/333327/miracle-as-man-rescued-after-5hrs-in-avalanche
Thanks to: https://www.unexplained-mysteries.com