Protestor Calls Biden a "Pervert" Right to His Face at New Hampshire Event
Date: December 31, 2019Author: Nwo Report
Source: Sean Adl-TabatabaiDemocrat presidential candidate Joe Biden was confronted by protestors who called in a "pervert" and demanded he "stop touching kids" during a campaign stop in New Hampshire on Sunday.
Biden is known for inappropriately touching women and young children during public events and recently told a story about how he likes it when children sit on his lap.
 ALX

 @alx
Protestor at a Biden event in NH:
"Don't touch kids, you pervert!"
"The truth is going to come out, buddy!"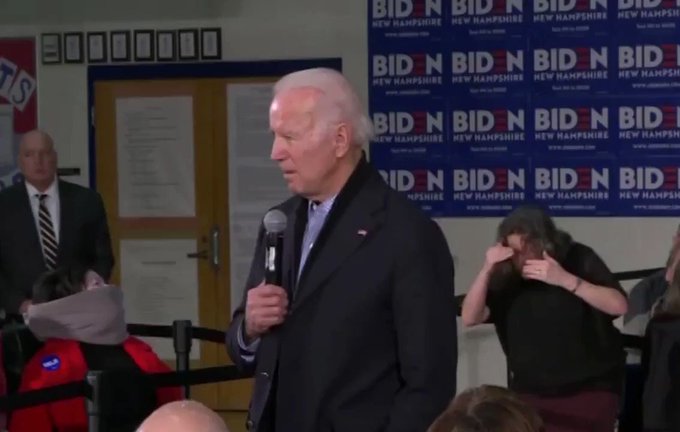 Read More
https://nworeport.me/2019/12/31/protestor-calls-biden-a-pervert-right-to-his-face-at-new-hampshire-event/
Thanks to: https://nworeport.me