Largest example of world's largest flower found
Posted on Saturday, 4 January, 2020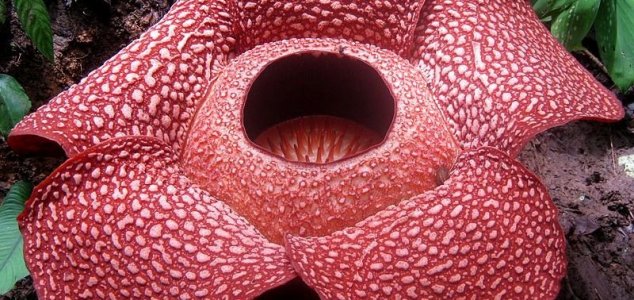 Rafflesia can reach quite enormous sizes. Image Credit: CC BY-SA 3.0 Rendra Regen Rais
Conservationists in Indonesia have identified what is thought to be the single largest flower ever recorded.
Named after British colonialist Sir Stamford Raffles who first discovered the species in the 19th Century, the Rafflesia tuan-mudae is a large, red flower that easily exceeds one meter across.
In addition to its size, the flower is also characterized by its acrid stench of rotten flesh which helps to attract flies and has earned it the nickname 'corpse flower' in several regions.
The new record-breaking specimen measures a whopping 111 centimeters across and is situated in a nature reserve near Marambuang Nagarai Barini village in West Sumatra.
The previous record, which was also found in the same region, measured 107 centimeters across.
Once the flower blooms it will typically wither and rot away within the space of just one week.
 ABC News  
 @ABC
WORLD'S BIGGEST FLOWER? Indonesian conservationists say they've spotted the biggest specimen ever of what's already been billed as one of the world's largest flowers: a giant Rafflesia tuan-mudae spanning 3.6 feet in diameter. https://abcn.ws/39GCEJ1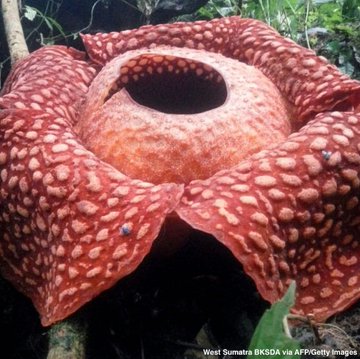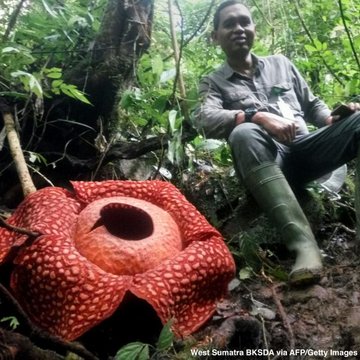 406
11:49 PM - Jan 3, 2020
https://www.unexplained-mysteries.com/news/333478/largest-example-of-worlds-largest-flower-found
Thanks to: https://www.unexplained-mysteries.com