Study claims to have 'debunked' dark energy
Posted on Thursday, 9 January, 2020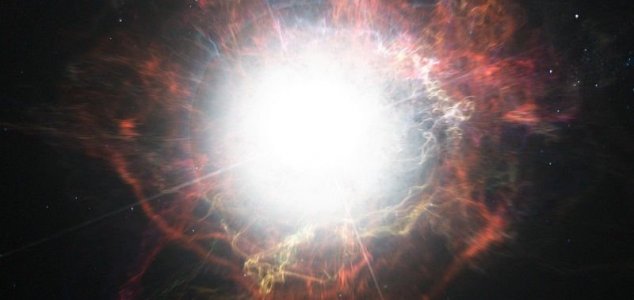 Could dark energy be a cosmic blunder ? Image Credit: CC BY 4.0 ESO/M. Kornmesser
A controversial new study has suggested that this hypothetical form of energy may not actually exist at all.
Thought to be responsible for the continued acceleration of the expansion of the universe, dark energy has been a staple of astrophysics for years despite having never been directly detected or observed.
Evidence of dark energy has been found by measuring the way the light from certain types of supernovae changes as these objects move away from us due to the universe's expansion.
Now though, a team of researchers from Yonsei University in Seoul believe that they have cast reasonable doubt on the idea that the supernova data supports the existence of dark energy.
"Quoting Carl Sagan, extraordinary claims require extraordinary evidence, but I am not sure we have such extraordinary evidence for dark energy," said study leader Prof Young-Wook Lee.
"Our result illustrates that dark energy from SN cosmology, which led to the 2011 Nobel Prize in Physics, might be an artifact of a fragile and false assumption." 
The key to their findings was discovering that supernovae in younger galaxies appeared to be fainter than those in older galaxies - a fact that, if true, would seem to contradict earlier assumptions that supernova luminosity does not evolve over cosmic time.
This, in turns, calls into question earlier findings about dark energy and the expansion of the cosmos.
Not everyone however is convinced that these new findings are accurate and there also happens to be other evidence supporting the existence of dark energy outside of measuring supernovae.
One way or another, the new study is likely to generate some lively debate over the coming weeks.
Source: Space.com

https://www.unexplained-mysteries.com/news/333639/study-claims-to-have-debunked-dark-energy
Thanks to: https://www.unexplained-mysteries.com