UPDATES - China Wuhan Coronavirus - 1-26-2020
PurpleSkyz
Admin
46 Million Chinese Are Now Under Quarantine – More Than The Entire State Of California
Date: January 25, 2020Author: Nwo Report
Here's a glimpse of new virus-related developments that occurred overnight.


Total number of confirmed cases now 939+, 26 dead.

China restricts travel for 46+ million people across 16 cities as the death toll surges.

Two deaths have been reported outside Wuhan.

Some residents displaying symptoms are being turned away from hospitals.

Hospitals in Wuhan make urgent pleas for help and supplies.

Beijing orders PLA medics to assist in Wuhan treating patients

UK and US governments tell citizens to avoid outbreak zones.

63 suspected cases in the US, Senator says 3 confirmed, across Minnesota, Illinois, Jersey, and California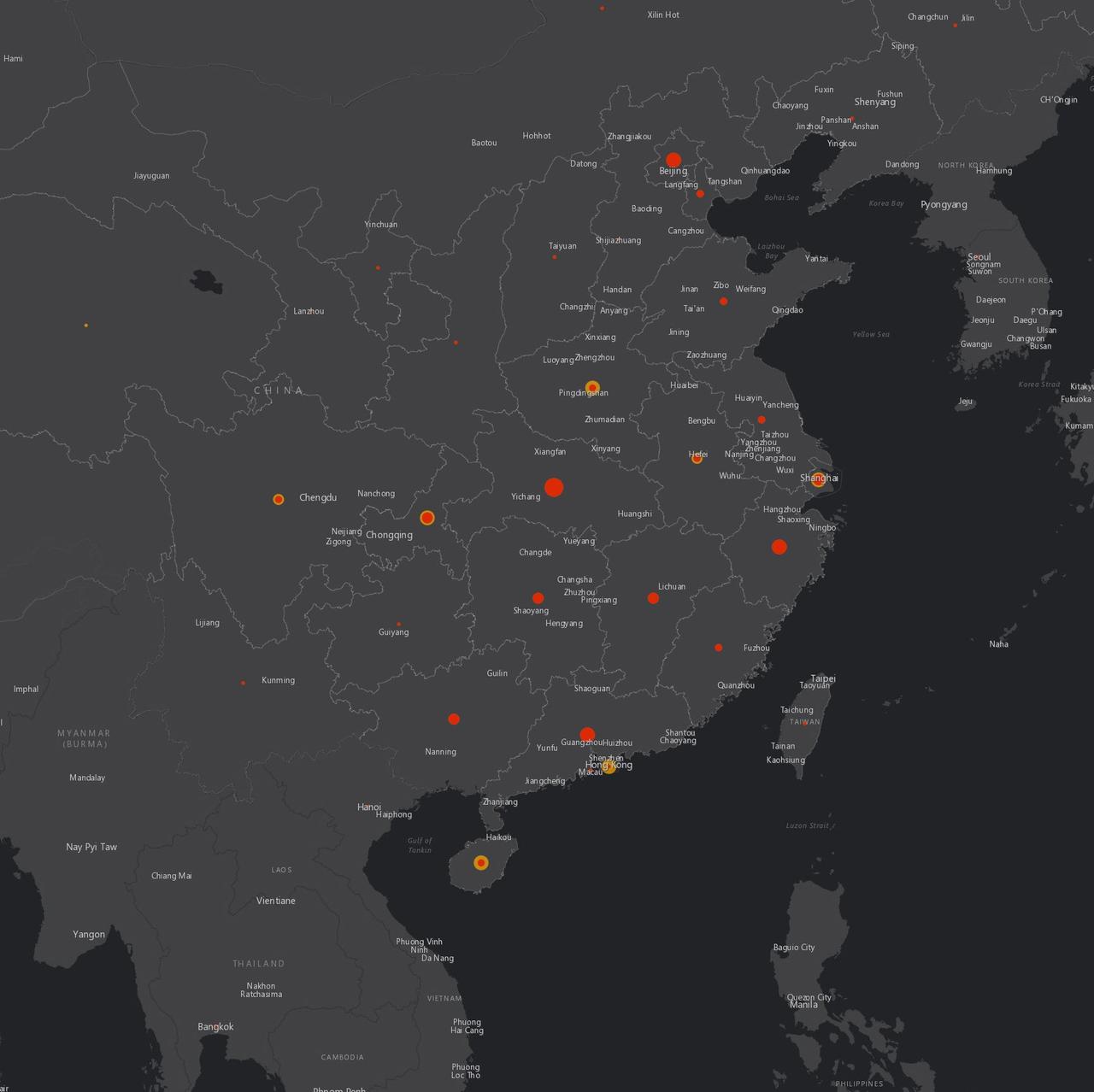 * * *
Update (1320ET)
: CNBC's Eunice Yoon has provided the latest horrifying update of the spread of the Coronavirus in China:
China quarantines 16 cities, total population 46 million


Wuhan: 11mln

Huanggang: 7.5mln

Xiangyang: 6.1mln

Yichang: 4.2mln

Jingmen: 3mln

Xianning: 2.8mln

Huangshi: 2.5mln

Suizhou: 2.2mln

Xiantao: 1.6mln

Ezhou: 1mln

Qianjiang: 962k

Enshi: 780k

Xiaogan: 780k

Zhijiang: 550k

Dangyang: 560k

Chibi: 530k

Report this ad
That is larger than the entire 39.5 million population of California.
*  *  *
Update (1220ET):
Minutes after the NYC Mayor's office issued a statement saying the risk of an outbreak in the city was 'low', Gov. Cuomo's office revealed that one case of suspected coronavirus in NY state had been confirmed negative, while three others are still being tested.
Stocks dipped to their lows of the session shortly afternoon as investors finally realized that officials claiming that the virus is 'under control' were merely bluffing.
The Dow is now decidedly lower on the week: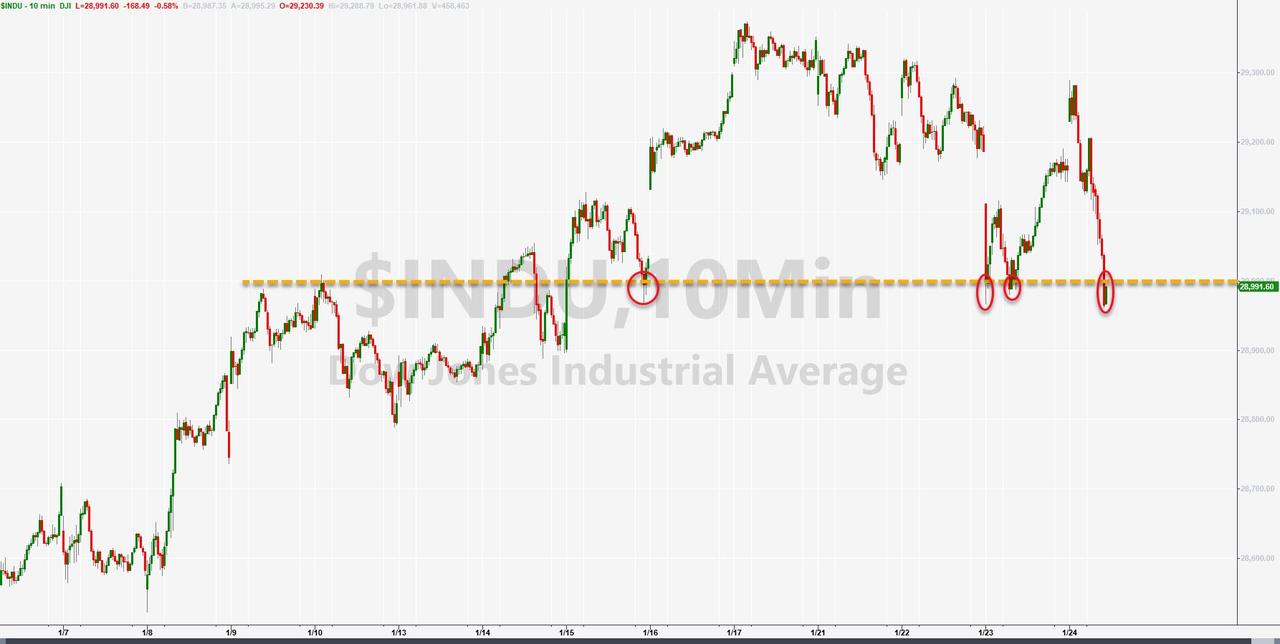 The DoD said it's following CDC guidance on the virus.
* * *
Update (1120ET):
A senator has reportedly told the press that the CDC is about to confirm the third case of coronavirus in the US. Unsurprisingly, stocks aren't taking the news too well.


SENATOR SAYS CDC ABOUT TO CONFIRM 3RD U.S. CASE OF CORONAVIRUS

That Senator has been revealed to be none other than Connecticut's Dick Blumenthal, a lawmaker with such a reputation for vanity, that it's hardly a surprise that he would murder stocks for his own political gain.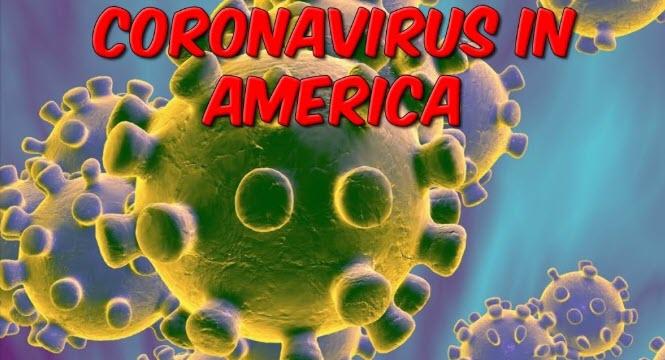 Report this ad
Following the briefing from health officials, Bloomy said the US needs "better relations with the Chinese" to help deal with the epidemic, a indirect slight at Trump.
And dozens more cases are still being investigated.
And just like that, stocks go "whoosh".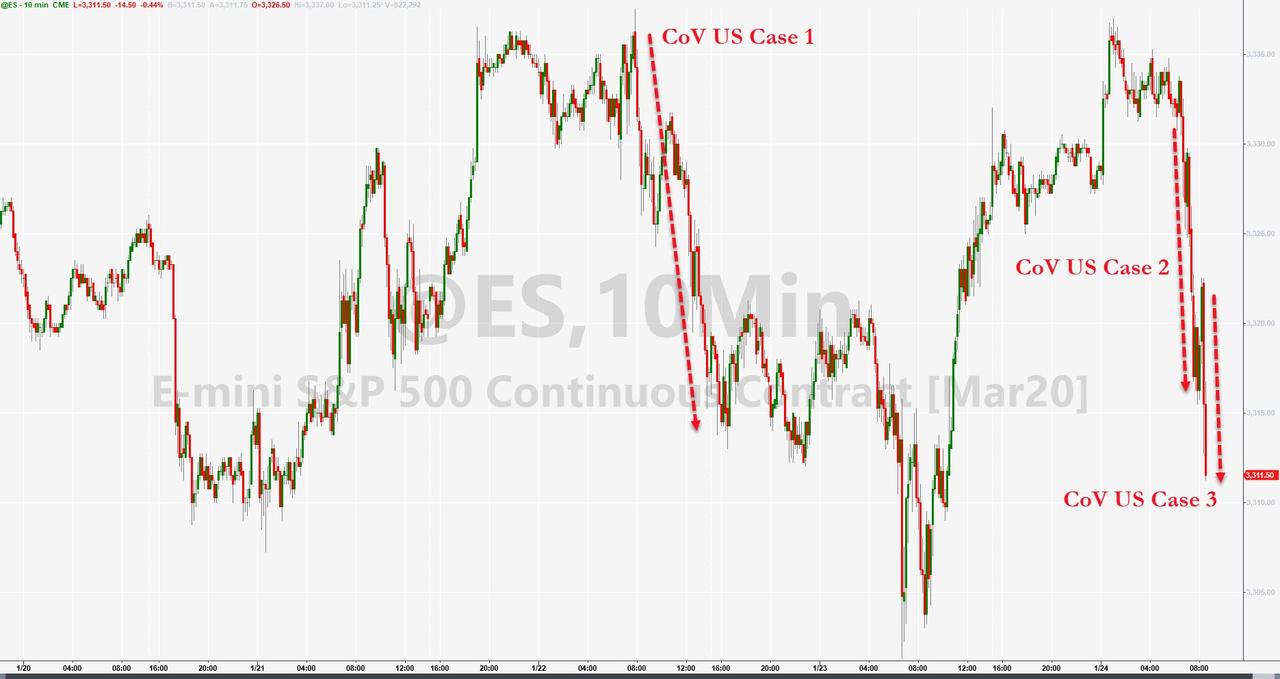 Meanwhile, in New York City, Mayor Bill de Blasio is warning that the risk of a viral outbreak in his city is low.
* * *
Update (1010ET):
The CDC has confirmed the second case of Coronavirus in a Chicago resident who recently traveled to Wuhan.
Read More
https://nworeport.me/2020/01/25/46-million-chinese-are-now-under-quarantine-more-than-the-entire-state-of-california/
Thanks to: https://nworeport.me
Permissions in this forum:
You cannot reply to topics in this forum