Canadian Scientist At Center Of Chinese Bio-Espionage Probe Found Dead In Africa?
Date: February 9, 2020Author: Nwo Report
Update (1135ET)
: It seems that
Mr. Plummer made a habit of getting the biological material he was working on "stolen,"
as we found a report from 2009 in the Winnepeg Free Press that details the theft of 22 vials of biological material was "confirmed by scientific director Dr. Frank Plummer."
Plummer, allegedly, alerted authorities to the missing material on the same day a former vaccine researcher was arrested by FBI special agents after U.S. Customs discovered the vials stuffed in a glove in the trunk of his car at the Manitoba-North Dakota border crossing.
Some of the vials included genes from the deadly Ebola virus, but local scientists say the material is not infectious.
But more than a week after the theft came to light, police said no one from the lab has reported the incident.
Plummer has said the researcher signed a form declaring he did not steal anything from the lab and understood he was not allowed to. The national lab does not conduct searches of staff when they exit the lab and does not routinely take inventory of the thousands of vials containing non-infectious biological substances.
However, court documents allege the former researcher stole the vials on his last day of work at the virology lab in January because "he did not want to start his research over from the beginning when he entered into his next fellowship" with the National Institutes of Health at the Biodefense Research Laboratory in Maryland.
All very curious.
*  *  *
As GreatGameIndia.com detailed earlier,
in a very strange turn of events, renowned scientist Frank Plummer who received Saudi SARS Coronavirus sample and was
working on Coronavirus (HIV) vaccine
in the Winnipeg based Canadian lab from where the virus was smuggled by Chinese Biowarfare agents and weaponized as revealed in
GreatGameIndia investigation
, has
died in mysterious conditions.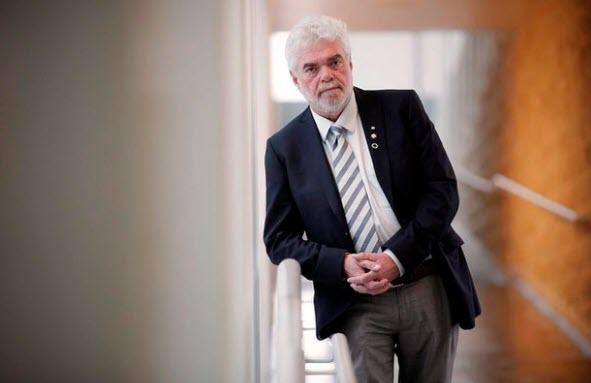 Frank Plummer was the key to the Chinese Biological Espionage case at Winnipeg's National Microbiology Laboratory.


Breaking: India launch investigation against China's Wuhan Institute of Virology

Exclusive: Coronavirus Bioweapon – How Chinese agents stole Coronavirus from Canada and weaponized it

Exclusive Interview: Bioweapons Expert Dr. Francis Boyle on the Origins of Coronavirus (transcript)

Must read piece published worldwide: Coronavirus – China's Secret Plan to Weaponize Viruses

Update: Chinese Biowarfare agents at Harvard University caught smuggling deadly viruses

According to CBC, Plummer, 67, was in Kenya, where he was a keynote speaker at the annual meeting of the University of Nairobi's collaborative centre for research and training in HIV/AIDS/STIs.
Dr. Larry Gelmon, who helped set up that meeting, said Plummer collapsed and was taken to hospital in Nairobi, where he was pronounced dead on arrival.
No confirmed cause of death has yet been released.
Plummer was born and raised in Winnipeg, where he headed up Canada's National Microbiology Laboratory for several years.
He was also involved in an innovative research partnership between the University of Manitoba and the University of Nairobi, established before the world was very aware of HIV/AIDS.
"He helped to identify a lot of the key factors that are involved in HIV transmission in the early days," said Keith Fowke, a professor in the medical microbiology and infectious diseases department at the University of Manitoba.
"He was so hopeful that he was on the path that would end with discovery of the HIV vaccine — the road he had started down almost 30 years ago," said Plummer's colleague, Dr. Allan Ronald.
What is not mentioned in the CBC report however is that Plummer worked in the same National Microbiology Laboratory (NML) in Winnipeg, Canada from
where Chinese Biowarfare agent Xiangguo Qiu and her colleagues smuggled SARS Coronavirus to China's Wuhan Institute of Virology where it is believed to have been weaponized and leaked.
Read More
https://nworeport.me/2020/02/09/canadian-scientist-at-center-of-chinese-bio-espionage-probe-found-dead-in-africa/
Thanks to: https://nworeport.me