Mystery virus discovered in Brazilian lake
Posted on Monday, 10 February, 2020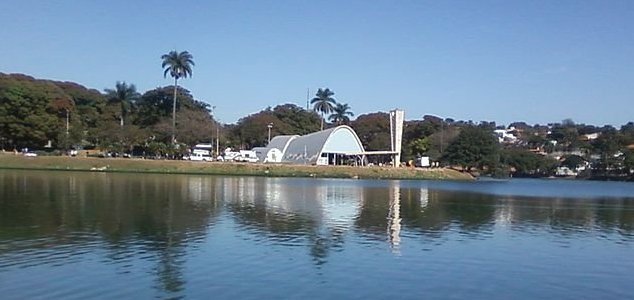 The virus was found in Lake Pampulha. Image Credit: CC BY-SA 4.0 Edulima79
Scientists have identified a strange new type of virus with a genome that is almost entirely unknown to science.
The mysterious pathogen, which was discovered in an artificial lake within the Brazilian city of Belo Horizonte, has been named
Yaravirus brasiliensis
after a mythological water queen.
It is particularly notable because it has a genome unlike that of any previously described virus.
"Most of the known viruses of amoeba have been seen to share many features that eventually prompted authors to classify them into common evolutionary groups," the researchers wrote. 
"Contrary to what is observed in other isolated viruses of amoeba, Yaravirus is not represented by a large/giant particle and a complex genome, but at the same time carries an important number of previously undescribed genes."
It has been speculated that Yaravirus could belong to a whole new group of amoebal virus, however further research will be needed to try and better understand its origins and relation to other viruses.
"The amount of unknown proteins composing the Yaravirus particles reflects the variability existing in the viral world and how much potential of new viral genomes are still to be discovered," the researchers wrote.
Source: Science Alert

https://www.unexplained-mysteries.com/news/334483/mystery-virus-discovered-in-brazilian-lake
Thanks to: https://www.unexplained-mysteries.com