Scientist proposes damming entire North Sea
Posted on Thursday, 13 February, 2020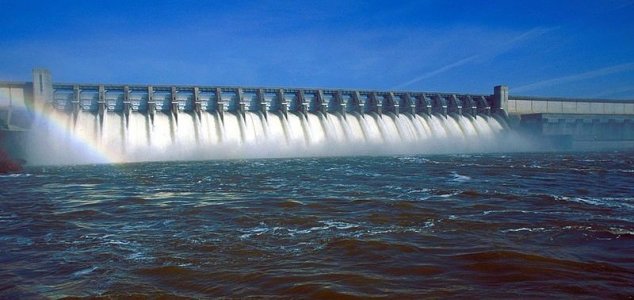 Is it really possible to dam the North Sea ? Image Credit: USACE
A Dutch oceanographer has suggested building two gigantic dams as a solution to rising sea levels.
The ridiculously ambitious concept, which would essentially involve enclosing the entire North Sea, has been put forward by government scientist Sjoerd Groeskamp as a 'technically feasible' answer to the increased risk of flooding for millions of Europeans living in low-lying coastal regions.
The plan would involve building two dams - one between Scotland and Norway measuring 475km across and another between the coasts of France and Southern England spanning 160km.
Known as the North Sea Enclosure Dyke, the project would cost up to 500 billion Euros.
In a recently published paper, researchers noted that such a structure could be built in principal because the North Sea's depth in these regions rarely exceeds 127 meters. 
"We are currently able to build fixed platforms in depths exceeding 500 metres, so such a dam seems feasible," said Groeskamp.
Whether such a mammoth project will ever actually become a reality however remains to be seen.
"I guess it depends on what timescale we're thinking of," said Prof Hannah Cloke from the University of Reading. "If you look back hundreds and hundreds of years, then we've made some significant adaptations to our landscape, and the Netherlands is an example of that."
"We can, as humans, do amazing things."
Source: The Guardian

https://www.unexplained-mysteries.com/news/334565/scientist-proposes-damming-entire-north-sea
Thanks to: https://www.unexplained-mysteries.com