SpaceX in new bid to send tourists into space
Posted on Wednesday, 19 February, 2020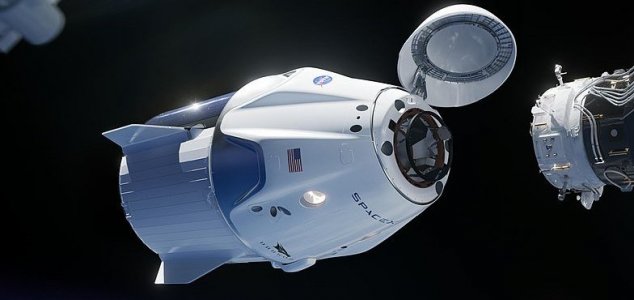 SpaceX is joining the space tourism industry. Image Credit: NASA / SpaceX
The space firm is expanding into the space tourism sector with plans to send tourists as early as 2021.
Up to four people will be selected to launch into space in what has been described as an "opportunity to break the world altitude record for private citizen spaceflight" as well as "the first orbital space tourism experience provided entirely with American technology."
The endeavour will be undertaken in partnership with Space Adventures - a space tourism company that was founded in 1998 and has sent several high-profile individuals into space including the world's first private space explorer Dennis Tito who flew to the ISS back in April 2001.
For this latest flight, the four lucky participants will be launching aboard the SpaceX Crew Dragon capsule to an altitude of around 250 miles for 2-3 complete orbits of the Earth. 
"This historic mission will forge a path to making spaceflight possible for all people who dream of it, and we are pleased to work with the Space Adventures' team on the mission," said SpaceX President and Chief Operating Officer Gwynne Shotwell.
The move towards space tourism puts SpaceX in competition with the likes of Richard Branson's Virgin Galactic and Jeff Bezos' Blue Origin, although neither will be able to offer quite the same experience as SpaceX as they are focusing more on sub-orbital flights.
"Creating unique and previously impossible opportunities for private citizens to experience space is why Space Adventures exists," said Space Adventures Chairman Eric Anderson.
"Honoring our combined histories, this Dragon mission will be a special experience and a once in a lifetime opportunity - capable of reaching twice the altitude of any prior civilian astronaut mission or space station visitor."
Source: The Verge

https://www.unexplained-mysteries.com/news/334737/spacex-in-new-bid-to-send-tourists-into-space
Thanks to: https://www.unexplained-mysteries.com