Radar scans hint at King Tut hidden chamber
Posted on Thursday, 20 February, 2020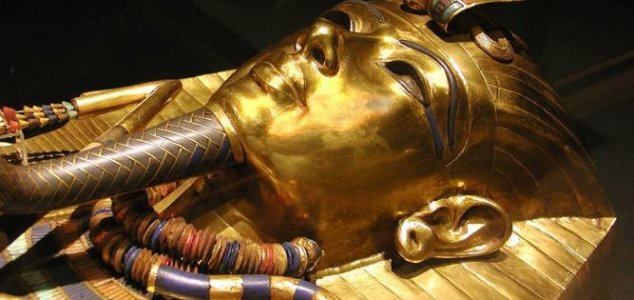 Perhaps King Tut's tomb does have a secret chamber after all. Image Credit: Jon Bodsworth
A new radar survey of the young pharaoh's tomb has revealed the possible existence of a hidden room.
The idea that there could be a hidden chamber somewhere within the tomb of King Tutankhamen - possibly even the long lost burial chamber of Queen Nefertiti herself - is certainly nothing new.
Back in 2015, the Egyptian Antiquities Ministry authorized the use of scanning equipment within the tomb to look for evidence of hidden rooms after British archaeologist Nicholas Reeves discovered what he thought were signs of secret doorways in the tomb's walls.
Multiple scans were conducted which yielded some conflicting and inconclusive results, but now, five years on, a new ground-penetrating radar survey led by former Egyptian minister of antiquities Mamdouh Eldamaty has once again revealed possible signs of a hidden chamber. 
The findings, which were recently presented to Egypt's Supreme Council of Antiquities (SCA), describe a previously unknown corridor-like space behind the burial chamber.
Egyptologist Ray Johnson has described the find as "tremendously exciting".
"Clearly there is something on the other side of the north wall of the burial chamber," he said.
If it turns out that there really is a hidden chamber - especially one containing the remains of Queen Nefertiti - it would likely be one of the greatest archaeological discoveries of all time.
Source: Nature.com

https://www.unexplained-mysteries.com/news/334790/radar-scans-hint-at-king-tut-hidden-chamber
Thanks to: https://www.unexplained-mysteries.com/news