Firm in new bid to remove Titanic artifacts
Posted on Sunday, 23 February, 2020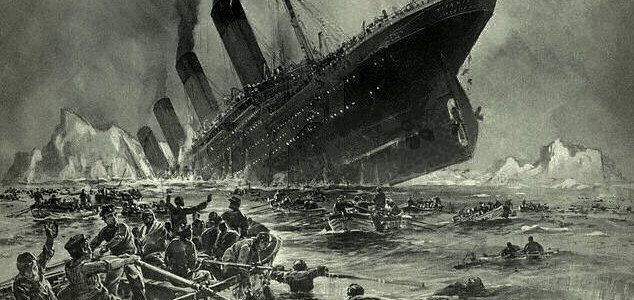 Many Titanic artifacts will soon be lost forever. Image Credit: Willy Stower - 1912
An underwater salvage company is seeking legal permission to retrieve objects from inside the wreck.
Situated 13,000ft beneath the surface of the Atlantic, the wreck of the Titanic was discovered in 1985 and has since served as a humbling reminder of the disaster that claimed over 1,500 lives.
Given that so many people died when the vessel sank however, there have long been calls for access to the wreck to be limited in the interests of respecting the victims and their families.
Even so, some firms have been keen to venture down to the seafloor in an attempt to retrieve valuable artifacts from the vessel and the debris field surrounding it.
Now one company - R.M.S. Titanic, Inc. - is seeking permission to retrieve the Marconi Wireless Telegraph Machine that was used to send the ship's distress calls during its final hours. 
The firm, which has previously retrieved silverware, china and gold coins from the wreck, will need to undertake the operation before the room's ceiling collapses and the device is lost forever.
"It's one of those iconic artifacts, like the signal flares (that the sinking ship launched)," oceanographer David Gallo told the court during a recent hearing on the matter of obtaining permission.
It would not constitute 'grave robbery', he argued, because it would honor the passengers and provide a way to connect people to the vessel's legacy.
Retrieving items from inside the ship is a practice that has long been met with resistance from the National Oceanic and Atmospheric Administration which represents public interest in the wreck site.
Currently it is not permitted to cut holes or take items directly from inside the wreck.
Whether the judge will decide to make an exception in this case however remains to be seen.
Source: Tech Xplore

https://www.unexplained-mysteries.com/news/334855/firm-in-new-bid-to-remove-titanic-artifacts
Thanks to: https://www.unexplained-mysteries.com