MIT develops asteroid strike 'decision map'
Posted on Saturday, 22 February, 2020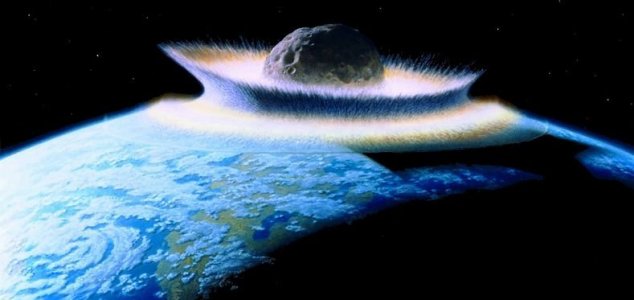 How should we deal with an incoming asteroid ? Image Credit: NASA/Don Davis
Scientists have come up with a way to decide upon the best response to an incoming apocalyptic asteroid.
Exactly what we should do to stop a large incoming space rock has long remained a topic of debate among physicists, but now a team at the Massachusetts Institute of Technology has come up with a novel new system designed to determine the best course of action in any given scenario.
The system works by weighing up various factors such as the size, shape, mass and momentum of the incoming space rock and then coming up with the best option to avoid it reaching Earth's gravitational keyhole - the point of no return past which a collision is all but inevitable.
Depending on the circumstances, it will suggest one of three options - deflect the asteroid with a projectile, send a probe up to take more measurements or send two probes up to both take more measurements and to slightly alter the asteroid's course to make option #1 more viable later. 
The key advantage of using a system to analyze the situation is that it can do so quickly and reduce uncertainty by taking a large number of variables into consideration automatically.
"People have mostly considered strategies of last-minute deflection, when the asteroid has already passed through a keyhole and is heading toward a collision with Earth," said MIT's Sung Wook Paek.
"I'm interested in preventing keyhole passage well before Earth impact. It's like a preemptive strike, with less mess."
Let's just hope that it will be up to the task should such a scenario actually become a reality.
Source: Science Alert

https://www.unexplained-mysteries.com/news/334859/mit-develops-asteroid-strike-decision-map
Thanks to: https://www.unexplained-mysteries.com