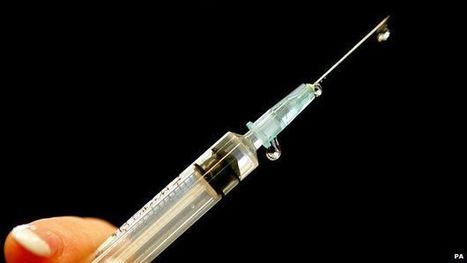 The Vaxxed II Streaming Event You've Been Waiting For is Here!
Vaxxed II: The People's Truth will be streaming beginning tomorrow, February 25th, on AMC's Roku Channel on Peeps TV and also on www.vaxxed2.com.

Advocates, don't miss this opportunity to see Vaxxed II – AND share it with friends! Sign up for Roku is easy so be sure to do it ASAP. You can also purchase the DVD now; with shipping beginning February 26th.
 
Vaxxed II should be seen by all. As many of us know, parents bear the unbelievably heavy load of their child's vaccine injury. Parents who have gone through these experiences see Vaxxed II as a validation of their child's injury. Those who don't have a vaccine injured loved one, who perhaps were on the fence, say that the movie is mind-changing for them. And, we know their vaccine decisions will be life-altering for their children.
 
Please help by spreading the message far and wide. CHD has also created some hand-outs to help. (See links below.)


Spread the word. Tell everyone you know that the movie will be available on Roku beginning February 25th! And is on sale now with shipping to begin February 26th!

Have a watch party. The movie provides a wonderful opportunity for you to tell YOUR child's experience through the other Vaxxed II stories. Invite your family, friends, co-workers and neighbors. Get a big screen and share. Be sure to leave time for discussion at the end. Invitations to your watch party should be personal. "Dear Friends, please come to watch a movie with me about what happened to Ryan (or Sarah)…"

People need to know that all of these stories are real, that children are being harmed every day and that there is nowhere for parents to turn; no real treatments and no liability for vaccine makers.
HAND OUT:
10 Facts Every Parent Needs to Know About Vaccines
HAND OUT:
I Wish I'd Known...