Secret door discovered in House of Commons
Posted on Wednesday, 26 February, 2020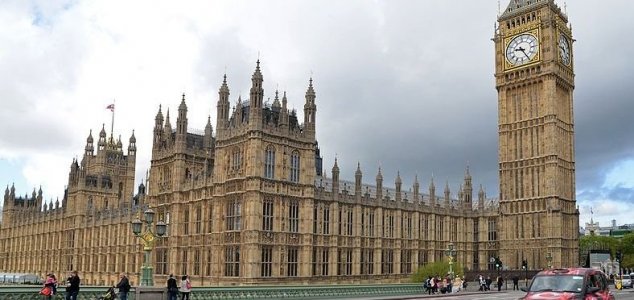 Westminster is home to many secrets. Image Credit: CC BY-SA 3.0 AudaCity3371
Renovation workers have uncovered a forgotten passageway in the UK's Houses of Parliament.
Built over 1,000 years ago, the historic seat of government in central London has seen kings and queens, prime ministers and foreign dignitaries come and go time and again over the centuries.
While it might seem as though all of the building's secrets would have been found by now, this week there was a surprise in store when revenovation workers uncovered a secret door leading to a hidden passageway that dates back over 360 years.
Believed to have been originally built for the coronation of Charles II in 1660, the passageway would have enabled guests to attend a celebratory banquet in the neighboring Westminster Hall.
It went on to be used by countless MPs before eventually being blocked up and concealed. 
It was even rediscovered briefly in the 1950s before being sealed up again.
"To say we were surprised is an understatement - we really thought it had been walled-up forever after the war," said parliament historian Mark Collins.
The Speaker of the House - Sir Lindsay Hoyle - was equally impressed by the find.
"To think that this walkway has been used by so many important people over the centuries is incredible," he said. "I am so proud of our staff for making this discovery."
 Ian Stevenson  @gonzoijs12
BBC News - Secret doorway in Parliament leads to historical treasure trovehttps://www.bbc.co.uk/news/uk-politics-51630630 …
Lost doorway reveals historic secrets in Parliament
Historical treasures - and evidence of a beer-fuelled party - are uncovered in the Commons restoration.
bbc.co.uk
https://www.unexplained-mysteries.com/news/334953/secret-door-discovered-in-house-of-commons
Thanks to: https://www.unexplained-mysteries.com