French rock inscription mystery finally solved
Posted on Tuesday, 25 February, 2020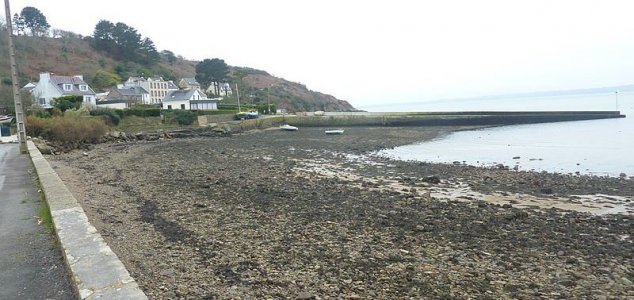 The inscription was found along the coast of France. Image Credit: CC BY 3.0 Moreau.henri
A village in France had been offering a reward to anyone who could decipher a strange 230-year-old message.
Situated on a remote beach near the village of Plougastel, the enigmatic inscription features a peculiar combination of reverse, upside-down and foreign lettering that nobody had been able to decipher.
One of the few readable sections of the writing includes two dates - 1786 and 1787 - suggesting that the message was written a few years before the French Revolution.
The text is also accompanied by the image of a ship with sails, as well as a sacred heart symbol.
Now at last, nine months after the village launched a contest to help decipher the writing, the mystery has been solved thanks to two separate entrants who independently came up with the answer. 
The writing, it turns out, was in remembrance of a man named Serge who died while out rowing.
The words were inscribed in a mixture of Breton and Welsh by someone who was only semi-literate.
"He was the incarnation of courage and joie de vivre," the inscription reads. "Somewhere on the island he was struck and he is dead."
The two winners will each share a prize of around $2,200.
A (French) news report featuring close-up images of the inscription can be viewed below.
https://youtu.be/W-oZEpwZBMU
https://www.unexplained-mysteries.com/news/334936/french-rock-inscription-mystery-finally-solved
Thanks to: https://www.unexplained-mysteries.com