Earth was a 'water world' 3 billion years ago
Posted on Monday, 2 March, 2020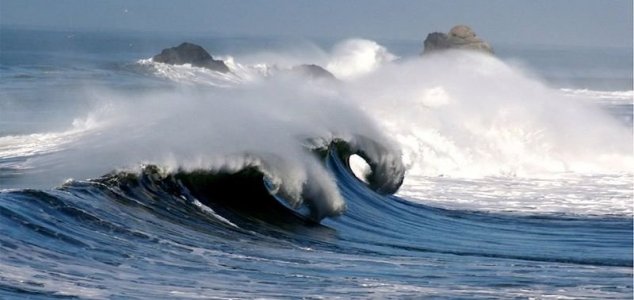 Imagine the world without continents. Image Credit: CC BY-SA 4.0 Brocken Inaglory
Scientists now believe that the entire planet was covered in water and devoid of continents in the distant past.
It might sound like the plot of the 1995 Kevin Costner box office flop 'Waterworld', but according to a new study, the idea that the Earth was once completely covered in water may have serious merit.
To determine this, Boswell Wing from the University of Colorado, Boulder and Benjamin Johnson of Iowa State University examined a 3.2 billion-year-old slab of ocean floor in Australia's outback.
By analyzing the relative amounts of two oxygen isotopes, they were able to get an idea of the environmental conditions of our planet at around that time. 
"Without continents above the ocean, the oxygen value would be distinct from today, which is exactly what we found," said Johnson. "And it's different in a way that's most easily explained without land to get rained on and without soil formation."
Although there wouldn't have been continents, there would have likely still been some smaller areas of land such as islands and rocky outcrops sticking out of the water.
"I imagine a picture kind of like what it must look like to approach the Galapagos Islands from the west: vast expanses of ocean waters to the north and south with small volcanic rocky islets barely poking above the ocean surface," said Wing.
Source: The Guardian

https://www.unexplained-mysteries.com/news/335116/earth-was-a-water-world-3-billion-years-ago
Thanks to: https://www.unexplained-mysteries.com