New clue found in the hunt for dark matter
Posted on Wednesday, 4 March, 2020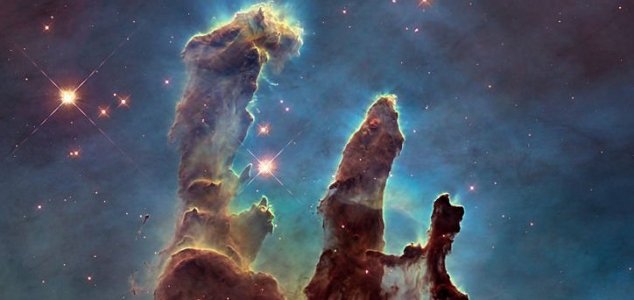 What exactly is dark matter and how did it come to form ? Image Credit: NASA/ESA
Scientists may have finally determined what might be behind this mysterious, invisible form of matter.
The precise nature of dark matter and dark energy, which are thought to account for up to 96% of the observable universe, remains one of the most important unsolved mysteries in modern physics.
Despite concerted efforts, astronomers have been unable to observe dark matter directly because it does not absorb, emit or reflect any electromagnetic radiation, thus making it impossible to see.
Now though, scientists at the University of York, England have come up with a possible new candidate for dark matter - a particle known as a d-star hexaquark.
"The origin of dark matter in the universe is one of the biggest questions in science and one that, until now, has drawn a blank," said nuclear physicist Daniel Watts. "Our first calculations indicate that condensates of d-stars are a feasible new candidate for dark matter.
"This new result is particularly exciting since it doesn't require any concepts that are new to physics."
Quarks are a type of fundamental particle than can combine in groups of three to form baryons - something that almost everything in the observable universe is made up of.
When six quarks combine, they produce a hexaquark - something that has only been rarely observed.
The exact science from this point on is rather complex, but essentially if a gas of d-star hexaquarks was floating around in the early universe and cooled in the wake of the Big Bang, it could have come together to form condensates that the researchers believe could be what we now call dark matter.
"The next step to establish this new dark matter candidate will be to obtain a better understanding of how the d-stars interact - when do they attract and when do they repel each other," said physicist Mikhail Bashkanov.
Source: Science Alert

https://www.unexplained-mysteries.com/news/335170/new-clue-found-in-the-hunt-for-dark-matter
Thanks to: https://www.unexplained-mysteries.com