Egypt's oldest pyramid reopens after 14 years
Posted on Saturday, 7 March, 2020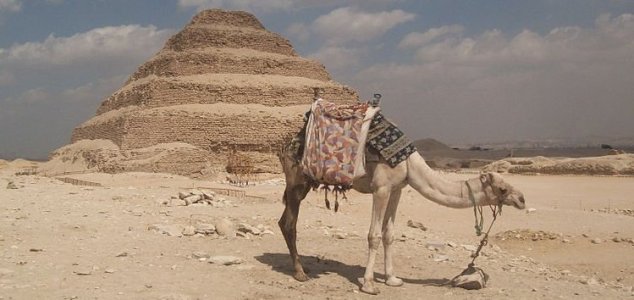 The pyramid had been in danger of collapsing. Image Credit: CC BY 2.0 isawnyu
Djoser's Step Pyramid has finally been reopened to the public after an extensive restoration effort.
Situated in the Saqqara necropolis northwest of Memphis, the pyramid - which is thought to be the first large-scale stone construction in history - dates back a whopping 4,700 years to Egypt's 3rd Dynasty.
Originally clad in a layer of polished white limestone, the ancient structure was built by the high priest and chancellor Imhotep for the burial of the Pharaoh Djoser.
A popular visitor attraction, the pyramid had fallen into disrepair until 2006 when the Egyptian government announced a plan to conduct a major restoration project. 
Now at last - 14 years after efforts began - the pyramid has finally been reopened to the public.
"Today we celebrate the completion of the project of warding off the danger and maintaining and restoring the first and oldest remaining pyramid in Egypt," said antiquities minister Khaled al-Anani.
"Although of course we are very proud that this is an Egyptian legacy, we also know very well it is world and global heritage that we are very keen to maintain."
https://youtu.be/PJsxutBIbQk
https://www.unexplained-mysteries.com/news/335220/egypts-oldest-pyramid-reopens-after-14-years
Thanks to: https://www.unexplained-mysteries.com/news