Super high-resolution Mars panorama revealed
Posted on Sunday, 8 March, 2020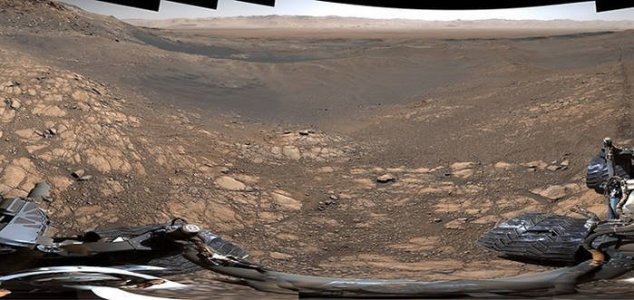 You can check out a video of the panorama below. Image Credit: NASA / JPL-Caltech / MSSS
NASA's Curiosity rover has captured a panorama made up of over 1,000 images of the Martian surface.
Taken over the course of four days by the rover's Mast Camera, the image, which contains over 1.8 billion pixels, shows in stunning detail the Glen Torridon region of Mount Sharp.
According to NASA, the individual images were captured over Thanksgiving of last year and took several months to piece together to create a single cohesive scene. 
"While many on our team were at home enjoying turkey, Curiosity produced this feast for the eyes," said Curiosity project scientist Ashwin Vasavada. "This is the first time during the mission we've dedicated our operations to a stereo 360-degree panorama."
The veteran rover landed on Mars all the way back in August 2012 and has since provided scientists with a vast amount of data about its new home.
It will be joined early next year by NASA's newest Mars rover Perseverance.
https://youtu.be/X2UaFuJsqxk
https://www.unexplained-mysteries.com/news/335205/super-high-resolution-mars-panorama-revealed
Thanks to: https://www.unexplained-mysteries.com