It's official - Betelgeuse isn't about to explode
Posted on Tuesday, 10 March, 2020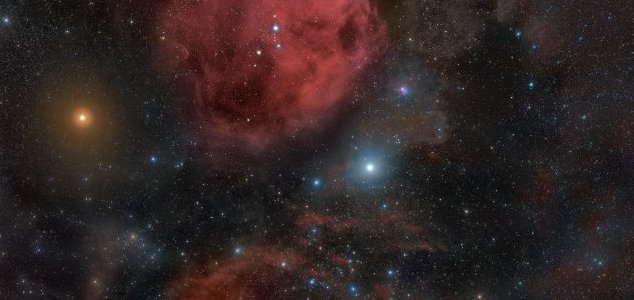 The Orion constellation with Betelgeuse on the left. Image Credit: CC BY-SA 3.0 Rogelio Bernal Andreo
Scientists have finally determined what made the giant star appear as though it was getting ready to blow.
The red supergiant, which can be found in the constellation Orion, is certainly no stranger to changes in intensity having been going through periods of dimming and brightening for thousands of years.
More recently however, a particularly notable period of low intensity had led scientists to speculate that it may be about to go supernova - producing a monstrous explosion of stellar proportions.
Such an event, when it does happen, could make Betelgeuse (which is 700 light years away) appear so bright in the sky that it would be like a second sun - albeit only for a few weeks. 
Now however, Betelgeuse seems to have returned to normal and scientists have determined exactly what happened - the star had belched out a large cloud of dust, temporarily reducing its brightness.
This also means that it won't be going supernova anytime soon.
"We see this all the time in red supergiants, and it's a normal part of their life cycle," said University of Washington astronomer Emily Levesque.
"Red supergiants will occasionally shed material from their surfaces, which will condense around the star as dust. As it cools and dissipates, the dust grains will absorb some of the light heading toward us and block our view."
Source: Science Alert

https://www.unexplained-mysteries.com/news/335293/its-official--betelgeuse-isnt-about-to-explode
Thanks to: https://www.unexplained-mysteries.com