Previously unseen thylacine footage unearthed
Posted on Friday, 13 March, 2020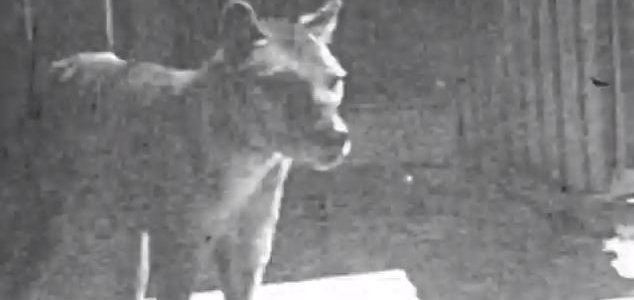 A previously unseen glimpse of a live thylacine. Image Credit: YouTube / mike williams
Researchers have discovered extremely rare black-and-white footage of the extinct Tasmanian tiger.
One of the best known recent examples of a species wiped out by human hunting practices, the thylacine was a distinctive carnivorous marsupial native to Australia, Tasmania and New Guinea.
The last known specimen held in captivity died at Hobart Zoo back in 1936 and while there have been fleeting sightings of the species since then, most experts agree that it has gone extinct.
Now though, over 80 years later, previously unseen footage has been unearthed showing the Hobart Zoo thylacine (which was known as Benjamin) pacing about its enclosure. 
The grainy monochrome video, which was part of a 69-second clip, was thought to have been filmed sometime between 1933 and 1936.
It was found thanks to the efforts of researchers at the Tasmanian Tiger Archives Facebook group with the help of staff at the State Library and Archive Service.
The 7-second clip, which can be viewed below, offers one more fleeting glimpse into the final days of this fascinating species.
https://youtu.be/PpZcO_IcNmc
https://www.unexplained-mysteries.com/news/335373/previously-unseen-thylacine-footage-unearthed
Thanks to: https://www.unexplained-mysteries.com