139 new 'minor planets' found beyond Neptune
Posted on Friday, 13 March, 2020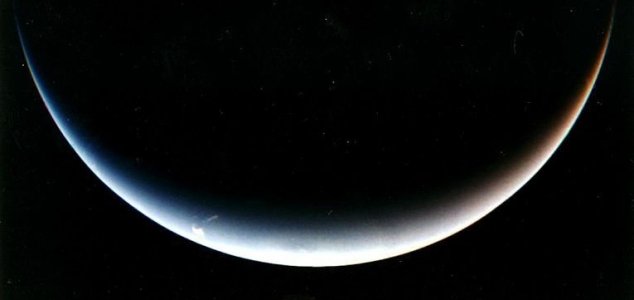 Neptune is the most distant known planet in our solar system. Image Credit: NASA/JPL
Scientists have announced the discovery of 139 new objects situated in the far reaches of our solar system.
Neither comets nor planets, these small, distant icy bodies add to the growing index of trans-Neptunian objects classed as 'minor planets' that orbit in the outer solar system.
To find them, scientists analyzed data collected by the Dark Energy Survey (DES) using its 520-megapixel Dark Energy Camera at the Cerro Tololo Inter-American Observatory in Chile.
They started out with a total of 7 billion possible hits which were then repeatedly whittled down to around 400 candidate objects that could be tracked over the course of six nights.
Eventually, 319 were determined to be actual objects, of which 139 were new to science.
The pint-sized new worlds are located between 30 and 90 astronomical units (AU) away, with 1 AU being the distance from the Earth to the Sun ( 93 million miles ).
What's particularly interesting about these objects is that they could act as 'breadcrumbs' to help scientists discover the whereabouts of the enigmatic and elusive Planet Nine.
"There are lots of ideas about giant planets that used to be in the solar system and aren't there anymore, or planets that are far away and massive but too faint for us to have noticed yet," said astronomer and study co-author Gary Bernstein from the University of Pennsylvania.
"Making the catalog is the fun discovery part. Then, when you create this resource, you can compare what you did find to what somebody's theory said you should find."
Source: Space.com

https://www.unexplained-mysteries.com/news/335349/139-new-minor-planets-found-beyond-neptune
Thanks to: https://www.unexplained-mysteries.com