Fifth person dies in hunt for Fenn's treasure
Posted on Thursday, 26 March, 2020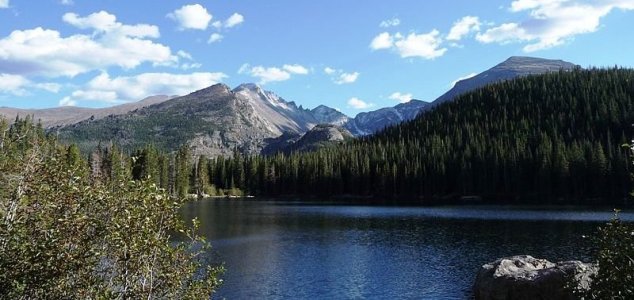 Is Fenn's treasure really out there ? Image Credit: CC BY-SA 3.0 Daniel Mayer
Said to be hidden somewhere in the Rocky Mountains, the treasure is believed to be worth over $2 million.
Consisting of a bronze chest filled with gold nuggets, rare coins and jewellery, this real-life treasure trove was allegedly hidden at a secret location by art dealer Forrest Fenn.
A former United States Air Force pilot who recovered from a terminal cancer diagnosis later in life, Fenn published a book -
The Thrill of the Chase: A Memoir
- which contained a set of clues allegedly pointing to the treasure's location "in the mountains somewhere north of Santa Fe."
Several people have journeyed to the region over the years in an attempt to make their fortune however so far nobody has succeeded and as of this month, the hunt has claimed five lives.
The most recent was 58-year-old Michael Wayne Sexson who, along with a second man, had rented snowmobiles before becoming suck in snow near the Colorado-Utah border.
When rescuers arrived Sexson was pronounced dead, however his partner survived. 
Another victim of the treasure hunt was 52-year-old Paris Wallace, a pastor from Colorado who sparked a major search and rescue operation after he disappeared.
It took multiple helicopters, dog teams and police officers to eventually locate his remains.
His death came one year after another Colorado resident - Randy Bilyeu - also died while searching for the treasure in a remote part of New Mexico.
"The backcountry and wild areas are open to explore," said spokesperson Sonya Popelka for the National Park Service and Dinosaur National Monument.
"(But) people need to be aware of their own limitations."
https://youtu.be/BDtxGzwladY
https://www.unexplained-mysteries.com/news/335783/fifth-person-dies-in-hunt-for-fenns-treasure
Thanks to: https://www.unexplained-mysteries.com