Robbie Williams: a lifetime of paranormal activity
Posted on Wednesday, 1 April, 2020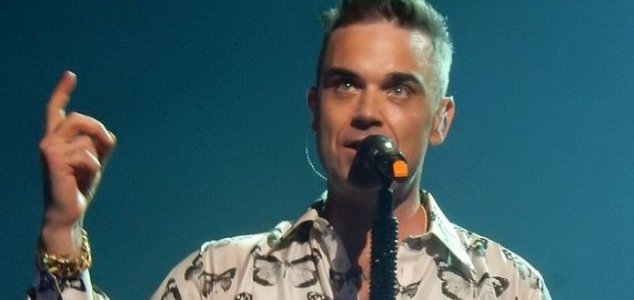 Robbie Williams has a keen interest in the unexplained. Image Credit: CC BY 2.0 Drew de F Fawkes
The British chart-topper has had a long history of experiences with UFOs and paranormal phenomena.
Having found fame as a member of the band 'Take That' before going on to become a successful solo artist, Robbie Williams is certainly no stranger to being in the limelight.
In addition to his singing career, he has also gained a lot of attention over the years for his paranormal stories, UFO sightings the general interest in all things unexplained.
Most recently, it emerged that the best-selling singer based one of his most successful songs -
Angels
- on his experiences with paranormal entities when he was a child.
He was even in the running to purchase the infamous Skinwalker Ranch in Utah - a notorious hotspot for paranormal phenomena as well as for sightings of strange creatures and UFOs.
"There were big rumours on the internet that I'd bought the ranch," he recently told
Coast to Coast AM
. "That's the kind of dumb stuff that I'd do and not tell my wife. She knows I didn't do that and now the whole world knows I don't own it. But if I didn't have a wife, I would have bought the ranch." 
Over the years he has spoken out in several TV and radio interviews about his experiences.
"I was sober when lots of these things happened," he said. "They happened. So, I carry on being interested. Yes, I am a student of the unusual."
"Yes, it's fascinating and entertains me and it scares me and it makes me smile. All of the above."
Interestingly, despite a lifetime of paranormal experiences, Williams now maintains that having children seems to have caused all the unexplained phenomena in his life to stop.
"The strangest thing is that since I've had kids, the phenomena have ceased to happen," he said. "I'm guessing that once you have kids, they just take up all of your energy and your thoughts."
Whether that will change as his kids get older however remains to be seen.
Source: RTE.ie

https://www.unexplained-mysteries.com/news/335985/robbie-williams-a-lifetime-of-paranormal-activity
Thanks to: https://www.unexplained-mysteries.com