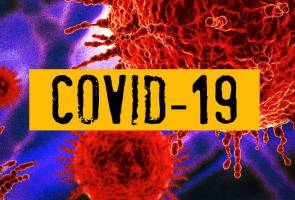 Philippines president gives authorities okay to shoot those violating coronavirus lockdown orders
Posted on April 2, 2020
By JESSICA SCHLADEBECK
NEW YORK DAILY NEWS
| https://www.nydailynews.com/coronavirus/ny-coronavirus-philippines-president-shoot-violators-lockdown-orders-20200402-6svpclrdz5eptkksuyecvjepp4-story.html
APR 02, 2020 | 10:44 AM
In this image taken from video provided by the Malacanang RTVM, Philippine President Rodrigo Duterte, center, gestures as he delivers his speech at the Malacanang presidential palace in Manila, Philippines, on Thursday March 12, 2020.(AP)
Philippines President Rodrigo Duterte is allowing for the use of deadly force against those found violating lockdown standards implemented in an effort curtail the spread of the coronavirus.
In a televised address on Wednesday, Duterte emphasized the importance of respecting the quarantine guidelines as authorities work to slow the virus, which has infected nearly 1 million people worldwide, according to Reuters. The volatile leader added he's granted the military and local authorities permission to shoot those resisting the new measures and abusing medical officials.
"It is getting worse. So once again I'm telling you the seriousness of the problem and that you must listen," Duterte said in a broadcast to the nation's 107 million residents.
"My orders to the police and military … if there is trouble and there's an occasion that they fight back and your lives are in danger, shoot them dead."
"Is that understood? Dead. Instead of causing trouble, I will bury you."
National police chief Gen. Archie Gamboa on Thursday clarified the president's remarks, noting authorities understood he "just overemphasized" the law and that lethal force would only be used when absolutely necessary, Bloomberg News reported.
Duterte's warning came one day after the Philippines recorded its largest daily increase of infections and coronavirus deaths. The total confirmed cases most recently stood at 2,084, with 88 fatalities.
It also came on the heel of media reports detailing the arrests of several residents in a poor area of Manila, who were protesting a lack of sufficient government food and aid.
https://theextinctionchronicles.wordpress.com/2020/04/02/philippines-president-gives-authorities-okay-to-shoot-those-violating-coronavirus-lockdown-orders/
Thanks to: https://theextinctionchronicles.wordpress.com