Lockdown is causing Earth's crust to fall silent
Posted on Friday, 3 April, 2020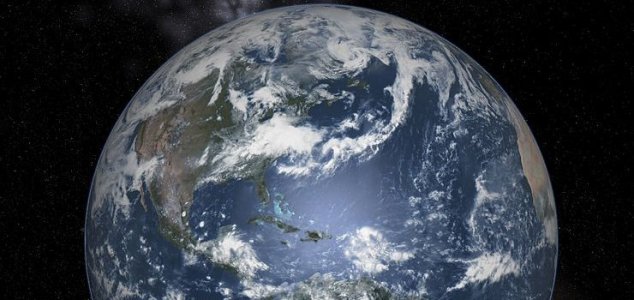 The Pale Blue Dot has been a lot quieter of late. Image Credit: CC BY-SA 3.0 NikoLang
Scientists have revealed that the coronavirus lockdown has reduced the level of vibrations in the Earth's crust.
With most people being forced to remain indoors due to the ongoing pandemic, things are certainly quieter these days.
Recent reports have revealed that the reduction in activity has resulted in a marked reduction in pollution levels over many of the world's biggest cities and now it appears as though the Earth's crust itself may also be experiencing a level of quiet on a scale that is typically only seen on Christmas Day.
Normally, the vibrations produced by cars, factories, construction works and humans simply going about their daily business cause the planet's outer layer to vibrate or 'hum'.
Now however, seismologists at the Royal Observatory in Belgium have reported a significant reduction in vibration levels of up to 50 percent in Brussels since the country went into lockdown. 
Similar reductions have also been reported in major cities all across the world.
This quiet period is not only making it easier to pick up signs of smaller earthquakes but has also highlighted the impact that our lives collectively have on the planet as a whole.
"Every individual thinks he is 'alone at home', but all together, we are making something big for the 'seismic environment' - and we can probably learn a lesson here for other parts of the environment," seismologist Thomas Lecocq told
The Independent
.
"The reason we are home is terrifying, but in the future, maybe, some critical number of individuals will change their ways, avoiding single-occupancy car-commuting."
Source: Independent

https://www.unexplained-mysteries.com/news/336051/lockdown-is-causing-earths-crust-to-fall-silent
Thanks to: https://www.unexplained-mysteries.com