Actor, Filmmaker Tyler Perry Pays for Seniors' Groceries at 44 Food Stores
Date: April 11, 2020Author: Nwo Report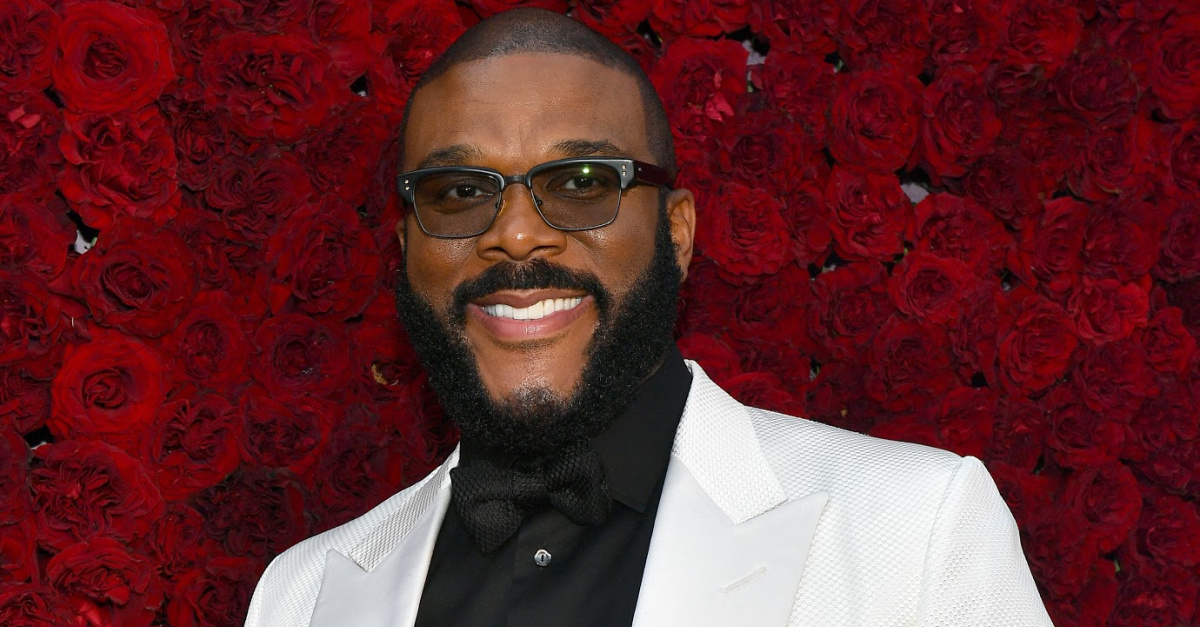 Source: Lori Arnold | ChristianHeadlines.com Contributor Nearly 3,000 shoppers taking advantage of "senior hour" at 44 Atlanta Kroger stores were surprised Wednesday morning when actor-filmmaker and local resident Tyler Perry paid for their groceries. He also picked up the tab at 29 Winn-Dixies in New Orleans, where he was raised.Over the weekend, the entertainment mogul also shelled out $21,000 to bless 42 out-of-work servers at his favorite restaurant, giving each of them $500.
"Senior and higher-risk Kroger shoppers in metro Atlanta did receive a nice surprise at the register this morning when they learned Tyler Perry had paid their grocery tab in full," Felix Turner, the Atlanta spokesman for Kroger, told the 
Atlanta Journal-Constitution
. "We would like to join our customers in thanking Mr. Perry for his kindness and generosity during this unprecedented pandemic. It was truly a pleasure to see our customers fill with joy and gratitude as the news spread throughout 44 stores across metro Atlanta."
The grocery chain also took to Twitter, sharing a picture of a grateful shopper showing off the receipt.
Grocery stores across the country began implementing early morning senior hours several weeks ago to allow vulnerable shoppers an opportunity to get their groceries without exposure to the wider population during the COVID-19 pandemic.
Phil Kloer, a former reporter for the AJC, told the newspaper he was nearly finished shopping at a Decatur Kroger when an employee quietly told him he should get to the cashier by 8 a.m. He complied and, after his $290 order was rung up, the cashier informed Kloer his $290 tab was covered.
"I was dumbstruck," the still-employed Kloer, 64, said.
Because he is still working, the journalist decided to extend the giving spirit by donating $300 to the Atlanta Community Food Bank.
Retired airline pilot Janette Maas said her $60 receipt included a line that read "Atlanta Angel." The 61-year-old, shopping in Maretta, also received an added bonus.
"I got my Kroger fuel points," she said.
Perry made no reference to the gift on either his Twitter or Facebook accounts, but did note that a long-time member of his crew, hairdresser Charles Gregory, died Wednesday after contracting coronavirus.
"It saddens me to think of him dying this way," Tyler posted on Facebook.
"My sincerest prayers are with his family."
He then urged the black community to take the coronavirus seriously.
"Black people, we are at a disproportionately higher risk of dying from this virus," he wrote. "Please, please, please, I beg you to take this seriously. You have to socially distance yourself. That means stop hanging out, stop congregating, stop doing anything that will put not only your life in danger but also the lives of so many others.
"STAY HOME!! Socially distance yourself and stay alive! If you won't do it for yourself, do it for someone you love, and for those who love you.
"My Mother always told me to not wait for help! Be your own help!"
On Saturday, Perry also used Facebook to issue a challenge to his followers:
"I dare you to still yourself and listen to this song!! This has been my prayer and meditation. Please take care of yourselves!! Prayers up!"
The song?
The live version of Bethel Music's "It Is Well."
https://nworeport.me/2020/04/11/actor-filmmaker-tyler-perry-pays-for-seniors-groceries-at-44-food-stores/
Thanks to: https://nworeport.me