Spate of 'werewolf' sightings reported in Mexico
Posted on Thursday, 16 April, 2020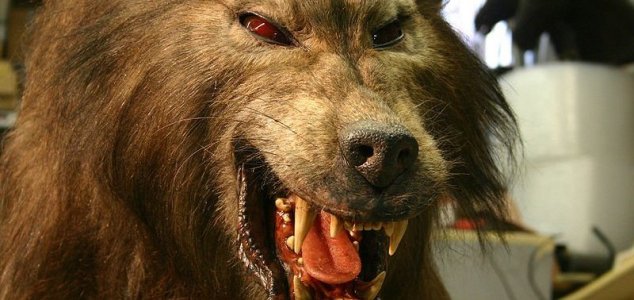 Werewolf or mass hysteria ? Image Credit: CC BY-SA 3.0 Monsterteeth
Residents of Coita in the Mexican state of Chiapas have been reporting sightings of a large wolf-like creature.
Stories of the so-called 'werewolf', which has been described as being two meters tall and highly agile, have been circulating in the local press as well as on social media where several people have posted stories and even photographs reportedly showing footprints and claw marks left by the creature.
According to reports, the mysterious beast has been heard walking across rooftops and some residents have even fallen out over whether it should be protected or eliminated.
There have also been reports of gunshots at night, prompting a local police investigation.
One pastor has asked residents to place candles outside their homes to help calm things down.
"For the second night they do not sleep," wrote Twitter user @saulzenteno. "This time the media and reporters report shooting into the air from homes and people who hear loud wailing like howling."
But could there really be a werewolf roaming the streets of southern Mexico ?
According to psychotherapist Dulce Bonifaz, the most likely explanation is "collective hysteria" exacerbated by the coronavirus pandemic lockdown.
"It is easier to be afraid of something you know compared to something you do not know," she said.
Bonifaz maintains that this collective panic could be projecting itself in the form of a mythical creature.
Given the current situation, this certainly seems like a reasonable possibility.
 Goodman  @saulzenteno
Replying to @saulzenteno
No la forcen :(
63
1:37 PM - Apr 11, 2020
https://www.unexplained-mysteries.com/news/336388/spate-of-werewolf-sightings-reported-in-mexico
Thanks to: https://www.unexplained-mysteries.com