Solving the mystery of the vanishing exoplanet
Posted on Tuesday, 21 April, 2020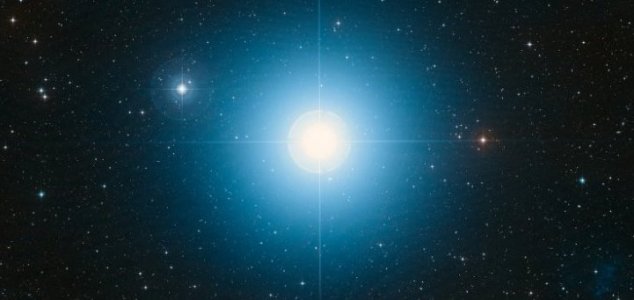 Image Credit: NASA / ESA / Digitized Sky Survey 2 / Davide De Martin / Hubble
A relatively nearby extrasolar world discovered back in 2004 has since disappeared without a trace.
Situated 25 light years away, the planet Fomalhaut b was discovered quite unexpectedly by astronomer Paul Kalas and colleagues from the University of California, Berkeley.
The find was particularly unusual because Kalas had been able to directly observe it - something that happens only very rarely because extrasolar worlds are so much dimmer than the stars they orbit.
It soon became apparent that there was something very strange indeed about Fomalhaut b when the astronomers found that while they could observe it in visible light, they were unable to find the infrared signature typically associated with such a planet.
A few years later things became even weirder still when University of Arizona astronomer Andras Gaspar and colleague George Rieke determined that Fomalhaut b was getting dimmer over time.
By 2014 - ten years after it was originally discovered - the planet had disappeared entirely.
So where did it go ?
Now a new study has finally shed light on the mystery by suggesting that Fomalhaut b wasn't actually a planet at all - it was the lingering light left over from a collision between two large asteroids.
"Our modeling shows the observed characteristics agree with a model of an expanding dust cloud produced in a massive collision," said Gaspar.
According to Kalas, such collisions may only occur once every 100,000 years.
"Was I really the luckiest astronomer in the world when I pointed the Hubble Space Telescope at Fomalhaut back in 2004 ?" he said.
"If I had tried just a few years earlier or a few years later, I never would have discovered it."
Source: CNET.com |
https://www.unexplained-mysteries.com/news/336488/solving-the-mystery-of-the-vanishing-exoplanet
Thanks to: https://www.unexplained-mysteries.com