Hubble celebrates 30th birthday with new image
Posted on Friday, 24 April, 2020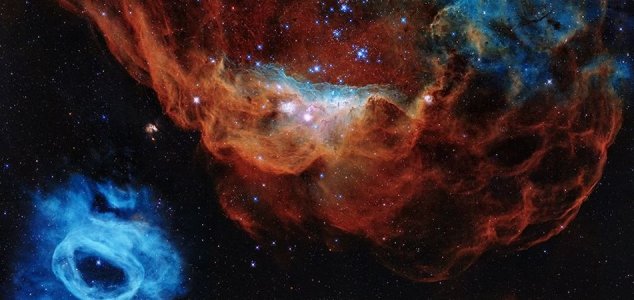 Another captivating photograph from the Hubble Space Telescope. Image Credit: NASA / ESA
The Hubble Space Telescope is often regarded to be one of the most important scientific tools ever built.
Well known for its breathtaking snaps of distant nebulae and other spectacular stellar phenomena, the iconic telescope has been our window on the universe for the last 30 years.
It's easy to forget that at one point it looked as though the mission was going to be a disaster.
When it was originally launched in 1990 aboard the Space Shuttle Discovery, the telescope was found to have a fault with its main mirror that stopped it from being able to obtain sharp images.
The unfortunate flaw resulted in Hubble being considered something of a white elephant, however scientists worked long and hard on a solution which culminated in a manned service mission to the telescope so that astronauts could install a system to correct the mirror's spherical aberration.
The fix proved a tremendous success and the telescope is still going strong today.
This week, in celebration of its incredible legacy, Hubble released a stunning new image of the 'Cosmic Reef' - a star-forming nebula situated 163,000 light-years from Earth.
It is just one more reminder of how the telescope has revolutionized our view of the cosmos.
https://youtu.be/403-XMKwqk4
https://www.unexplained-mysteries.com/news/336581/hubble-celebrates-30th-birthday-with-new-image
Thanks to: https://www.unexplained-mysteries.com