Could earthquakes explain sightings of Nessie ?
Posted on Saturday, 25 April, 2020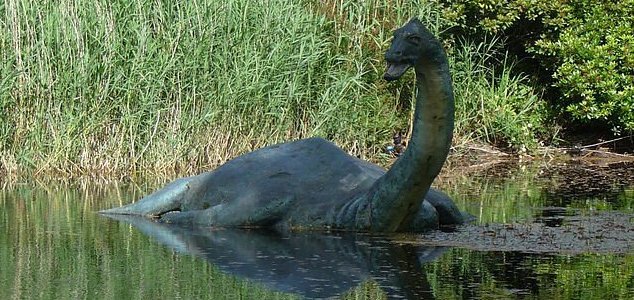 A floating model of the monster at Drumnadrochit. Image Credit: Immanuel Giel
Could some reports of Scotland's most famous lake monster be the result of seismic activity ?
There are few cryptozoological creatures as well known as the Loch Ness Monster - an elusive plesiosaur-like beast said to lurk in the depths of Scotland's most voluminous loch.
Over the years there have been dozens of reported sightings of the creature, however despite extensive research, no conclusive evidence of its existence has ever been found.
While some people remain convinced that there really is a monster in the loch, others remains skeptical - instead favoring alternative, more conventional explanations.
One such explanation was recently touched upon in a new article by David Bressan of
Forbes
who recounted a hypothesis put forward in 2001 by Italian geologist Luigi Piccardi.
According to Piccardi, sightings of disturbances in the water could be attributed to seismic activity in the loch which, as it happens, it situated right on top of the Great Glen fault.
Such earthquakes could produce bubbles that rise to the surface or cause underwater debris to come loose and float up, giving the appearance that something large has emerged from the depths.
Critics of this idea however have pointed out that the region rarely sees any earthquakes and when they do happen, they are typically very minor - not even enough to produce visible effects.
There is also no record of earthquakes coinciding with any well known sightings of the monster.
So while it's certainly not impossible, Piccardi's proposed explanation would seem unlikely.
Source: Forbes

https://www.unexplained-mysteries.com/news/336618/could-earthquakes-explain-sightings-of-nessie
Thanks to: https://www.unexplained-mysteries.com