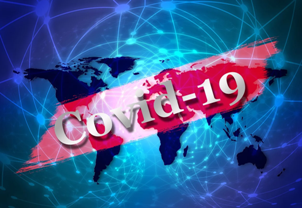 7 Studies IMPLODE Covid-19 Fear Agenda! Here's The Sigh Of Relief You've Been Waiting For!
 j  April 26, 2020
Justus Knight
on
April 26, 2020 
https://youtu.be/szLvnyL6EuA
On today's broadcast
:
A VERY IMPORTANT PETITION – PLEASE SIGN http://chng.it/b85VRJwBcR
7 studies just demolished the Covid-19 death agenda / narrative.  We are going to use cold hard statistics to prove to you it's OK to breath a sign of relief knowing this is nothing more or less than EXACTLY what we said it is; another strain of INFLUENZA.  7 studies will all be averaged together to give you what is the actual infection rate and death percentage.  This one you'll be sharing with everyone you know if you are one of us and believe all of this has been mis-represented to assure American remain compliant and locked away in their homes for as long as they'll accept!  BTW, over 50?…if you weren't worried last year; then nothing has changed..
God Speed and God Bless,
Justus Knight
View Referenced Sources
:
https://jonsnewplace.wordpress.com/2020/04/26/7-studies-implode-covid-19-fear-agenda-heres-the-sigh-of-relief-youve-been-waiting-for/
Thanks to: https://jonsnewplace.wordpress.com