Tom Cruise and NASA to film movie aboard ISS
Posted on Wednesday, 6 May, 2020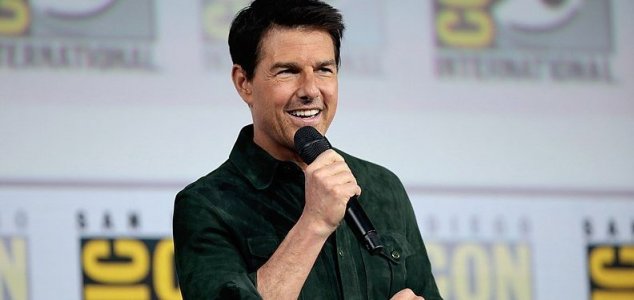 Could Cruise be going to space ? Image Credit: CC BY-SA 2.0 Gage Skidmore
NASA will reportedly be working with actor Tom Cruise to film a movie on the International Space Station.
While there have been plenty of movies based in space, none of them have been filmed in a real-life space station... at least until now.
On Tuesday NASA confirmed that it would be working alongside veteran Hollywood actor Tom Cruise on a new movie that would be at least partially filmed aboard the ISS.
The action-adventure will also reportedly involve SpaceX, suggesting that perhaps the private space firm will be providing transport to ferry equipment and/or personnel to the orbiting outpost.
Whether Cruise himself will be heading to the station as part of filming however remains unclear.
"[NASA is] excited to work with Tom Cruise on a film aboard the space station," said NASA Administrator Jim Bridenstine.
"We need popular media to inspire a new generation of engineers and scientists to make NASA's ambitious plans a reality."
Last year NASA confirmed that it would be working to enable private astronauts to fly to the ISS for up to 30 days at a time - something that is looking increasingly plausible now that the space agency is aiming to launch two astronauts from US soil aboard a Crew Dragon spacecraft later this month.
If commercial flights do become commonplace, it is certainly not outside the realms of possibility that Cruise himself could blast off to the ISS to film part of the movie in space.
Whatever the case, it should certainly make for some interesting viewing.
Source: Spaceflight Now

https://www.unexplained-mysteries.com/news/336845/tom-cruise-and-nasa-to-film-movie-aboard-iss
Thanks to: https://www.unexplained-mysteries.com