'One-in-a-million' Super-Earth discovered
Posted on Thursday, 14 May, 2020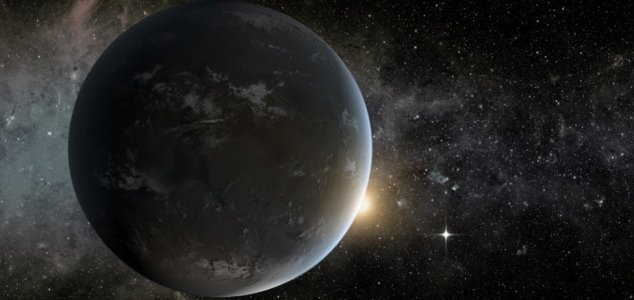 Another potentially Earth-like world has been found. Image Credit: NASA
Astronomers have identified a distant exoplanet with a size and orbit comparable to that of the Earth.
The planet, which is situated around 24,000 light years away, appears to have a mass somewhere between that of the Earth and Neptune and orbits its parent star - which is a mere 10% of the mass of the Sun - at a distance somewhere between that of the Earth and Venus.
This makes it a particularly rare find as very few extrasolar planets are such a close match.
The discovery was made using a technique known as gravitational microlensing.
"The combined gravity of the planet and its host star caused the light from a more distant background star to be magnified in a particular way," said study lead author Dr. Herrera Martin.
"We used telescopes distributed around the world to measure the light-bending effect."
"To have an idea of the rarity of the detection, the time it took to observe the magnification due to the host star was approximately five days, while the planet was detected only during a small five-hour distortion."
"After confirming this was indeed caused by another 'body' different from the star, and not an instrumental error, we proceeded to obtain the characteristics of the star-planet system."
Due to the relatively small mass of the parent star, this new 'Super-Earth' has an orbital period of 617 days, however in many other ways it has the potential to be remarkably similar to our own planet.
When NASA's upcoming James Webb Space Telescope finally launches, worlds like this one will no doubt prove a tantalizing target for further observation.
Source: SciTech Daily

https://www.unexplained-mysteries.com/news/337006/one-in-a-million-super-earth-discovered
Thanks to: https://www.unexplained-mysteries.com