Musk will need 10,000 nukes to terraform Mars
Posted on Tuesday, 19 May, 2020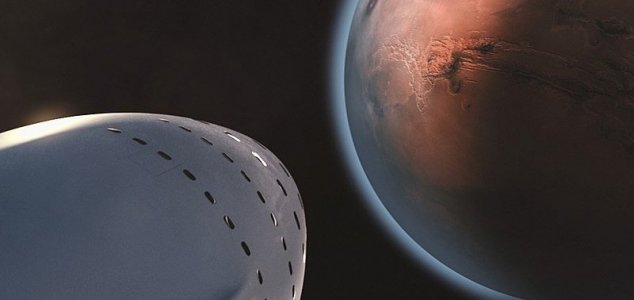 Is nuking Mars a viable option for terraforming ? Image Credit: SpaceX
The SpaceX CEO has responded to the claim that his plans to terraform the Red Planet are largely impractical.
While the idea of turning the hostile atmosphere of Mars into a habitable environment for humans - a process known as terraforming - is nothing new, Elon Musk raised eyebrows back in 2015 when he suggested that the most effective way to accomplish such a feat would be to drop thermonuclear weapons at the planet's polar regions in an effort to warm up the atmosphere.
Unsurprisingly, the idea was met with a substantial degree of skepticism, with critics pointing out that such a method would leave Mars saturated in deadly nuclear fallout for thousands of years.
Now Alexander Bloshenko - a senior figure at Roscosmos - has entered the debate by highlighting during a recent interview with Russian news agency TASS just how impractical the idea actually is.
"If briefly analyzed, certain plans put forward by SpaceX simply cannot be implemented taking into account the short-term technological developments," he said.
"For example, for a thermonuclear explosion on Mars' pole, one of the plans of SpaceX, to have tangible results, more than 10,000 launches of missiles that can carry the largest payloads and are being developed now are needed."
Despite this stupefying hurdle however, Musk himself didn't seem too phased.
"No problem," he responded on Twitter.
Could Musk know something we don't or was his response intended to be tongue-in-cheek ?
Either way, it seems that we can safely rule out the option of nuking Mars anytime soon.
Source: Inverse

https://www.unexplained-mysteries.com/news/337080/musk-will-need-10000-nukes-to-terraform-mars
Thanks to: https://www.unexplained-mysteries.com