Dan Aykroyd on new show 'Hotel Paranormal'
Posted on Thursday, 21 May, 2020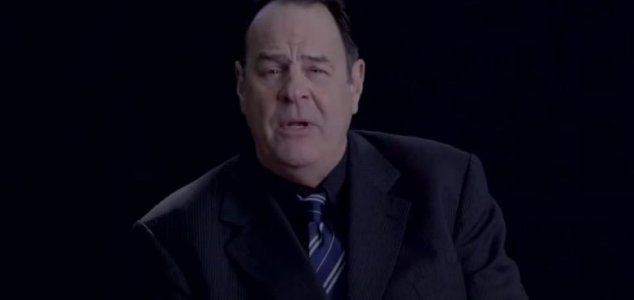 Aykroyd has a keen interest in the paranormal. Image Credit: YouTube / T and E
The writer and actor is certainly no stranger to the unexplained and neither, it turns out, is his family.
As co-writer and cast member of the hit 1984 supernatural comedy 'Ghostbusters', Dan Aykroyd has always been associated with the subject of ghosts, however what isn't as well known is that, behind the scenes, his connections with the paranormal are even more significant than they are on-screen.
His own family has a long history with spiritualism, including his great-grandfather - a spiritualist who once corresponded with Sherlock Holmes creator Sir Arthur Conan Doyle on the subject.
Aykroyd himself was exposed to stories of the unexplained from a young age, having grown up in an old farmhouse that had seen more than its fair share of paranormal occurrences.
"My mother said she saw ancestors at the foot of the bed when I was an infant," he said. "There's residual energy of living beings that used to live there, I think."
His father, who still lives at the farmhouse, wrote a book entitled
A History of Ghosts
.
"He's 98 and he's in the room where his dad passed and his great-grandfather passed, in the old farmhouse right now, and he loves spending his days there," he said.
Akroyd's latest foray into the unknown is as narrator of the new T+E documentary series
Hotel Paranormal
which documents hotel guests who have had paranormal experiences.
"It's done sympathetically, not for exploitation," he said. "The producers and directors come at it with a view of, 'Boy, these people really went through something,' and it helps people to... come out and not be thought of as crazy."
"There are some of us out here - many of us, just as we did with 'Ghostbusters' - who've said: 'We're ready to believe you. So get it off your chest. We don't think you're crazy.'"
https://youtu.be/s9imIqvoo7g
https://www.unexplained-mysteries.com/news/337126/dan-aykroyd-on-new-show-hotel-paranormal
Thanks to: https://www.unexplained-mysteries.com