'Active' Jupiter trojan is the first of its kind
Posted on Friday, 22 May, 2020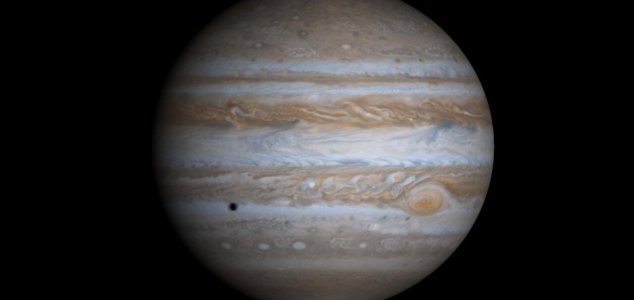 Jupiter's trojan asteroids may be more significant than we thought. Image Credit: NASA
Astronomers have spotted something unexpected in an object that shares the same orbit as the gas giant Jupiter.
Known as 2019 LD2, this curious object is known as a Jupiter trojan, which is essentially one of a large number of asteroids that were captured by the gas giant's gravitational pull billions of years ago and now share its orbit around the Sun.
Unlike the other Jupiter trojans however, this one appears to be active.
Active asteroids, although rare, aren't unheard of, however active Jupiter trojans are a different story.
In order for an asteroid to be active, it needs to have volatile materials such as water and ice. Given that such materials should have long gone from Jupiter's trojans, how is this one exhibiting activity ?
The answer, scientists argue, is that there may be more going on under the surface of these space rocks than previously believed.
"We have believed for decades that Trojan asteroids should have large amounts of ice beneath their surfaces, but never had any evidence until now," said Prof Alan Fitzsimmons of Queen's University Belfast. "[The University of Hawaii's Asteroid Terrestrial-impact Last Alert System (ATLAS)] has shown that the predictions of their icy nature may well be correct."
Exactly what happened to set off this particular asteroid remains unclear, although it is possible that the underlying ice was suddenly exposed by a collision, sparking the space rock into life.
If it turns out that Jupiter's trojan asteroids really are carrying large amounts of subsurface ice, it suggests that we still have much to learn about the formation and evolution of the solar system.
Source: Gizmodo

https://www.unexplained-mysteries.com/news/337165/active-jupiter-trojan-is-the-first-of-its-kind
Thanks to: https://www.unexplained-mysteries.com