Winchester Mystery House lies eerily empty
Posted on Saturday, 23 May, 2020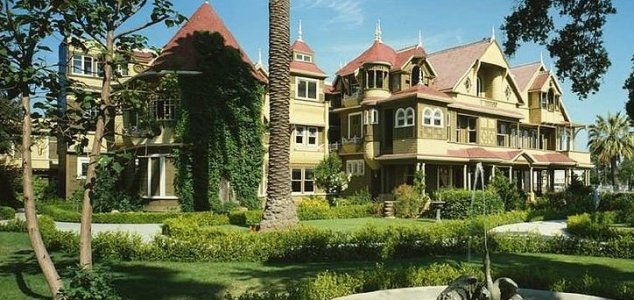 The house lies eerily quiet these days. Image Credit: Public Domain
During lockdown, the enigmatic mansion is as quiet as it was during the days Sarah Winchester lived there.
One of San Jose's most popular tourist attractions, the enigmatic mansion has 161 rooms, 40 staircases ( some of which leading to nowhere ), 10,000 windows and 2,000 doors.
Constructed in 1884 and owned by Sarah Winchester - the widow of gun magnate William Wirt Winchester - the building is said to be haunted by the ghosts of those killed by Winchester rifles.
Sadly though, despite the fact that the mansion and its grounds would usually be teeming with visitors at this time of the year, the coronavirus lockdown has made it impossible for the house to remain open, leaving its maze of corridors and rooms so bereft of activity that anyone venturing inside might be forgiven for thinking that they had traveled back to the days when Sarah Winchester herself lived there.
"Bizarre is putting it mildly," said general manager Walter Magnuson.
"It's been like nothing we've ever seen in our 97-year history."
The biggest problem preventing the mansion from reopening to the public is the enforcement of social distancing guidelines which has proven a challenge given some of the narrow rooms and corridors.
The staff however have been working hard to come up with a solution.
"Many of our rooms were designed and are small in space," said Magnuson. "The benefit for us is that we have a lot of control because we're not a place of mass gatherings."
"We can control and pulse people in and re-route accordingly. If we have some places liable to get congested and become pinch points, we can change that."
Things however are looking up - just last week the mansion's grounds were opened up again to small groups for self-guided tours, providing they stick to a strict 'no-touch' policy while they are there.
Exactly how long it will be before the building itself opens up however remains unclear.
https://youtu.be/Padm4JItZPw
https://www.unexplained-mysteries.com/news/337177/winchester-mystery-house-lies-eerily-empty
Thanks to: https://www.unexplained-mysteries.com