Lightning Strikes Washington Monument In DC During Protests
 j   June 6, 2020
Jun 5, 2020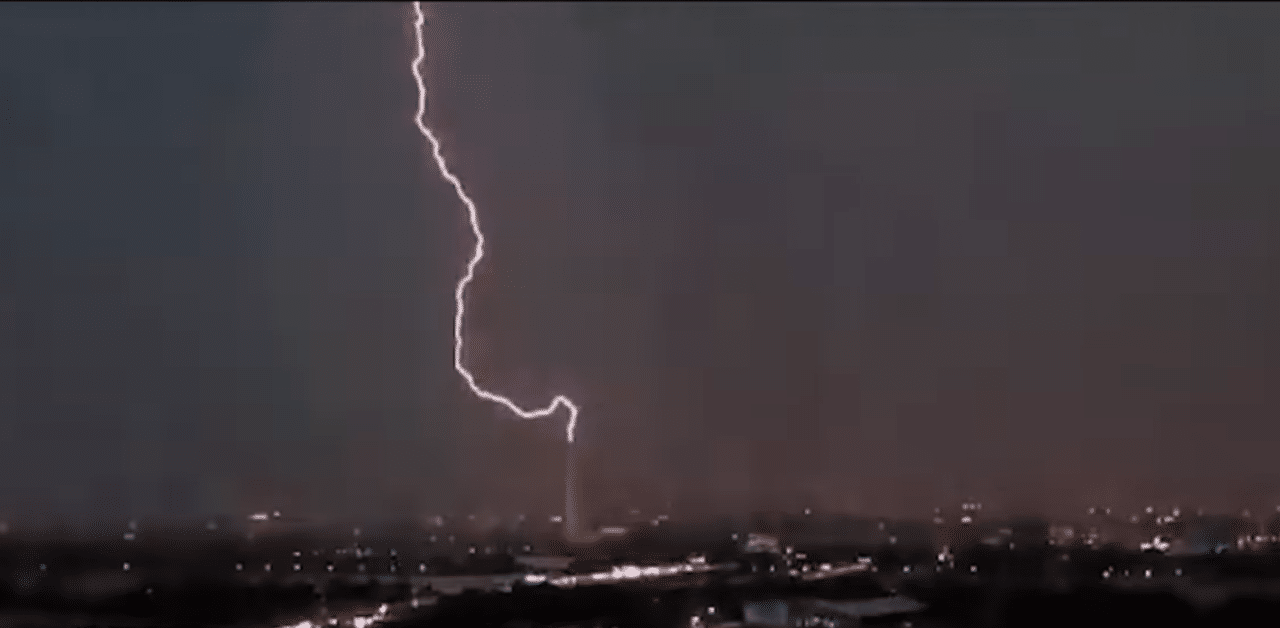 (
WP
) – Several rounds of intense thunderstorms charged through the D.C. area Thursday night into early Friday, unleashing frequent lightning that injured two National Guardsmen and struck the Washington Monument.
The guardsmen were struck just after midnight within the Lafayette Square perimeter near the intersection of 17th Street and Pennsylvania Avenue. They were taken to a hospital with injuries that were not believed to be life-threatening.
"Both were conscious and alert with no visible signs of burns," said Doug Buchanan, chief communications officer for the D.C. fire department. "It was clearly an indirect strike, presumably to a tree that was nearby."  The guardsman was providing security for the "Justice For George Floyd" protests.
Storms first swept through the Washington region between 7 and 9 p.m., gaining strength as they traversed the Interstate 66 corridor. The National Weather Service issued numerous severe thunderstorm warnings as the storms developed.
READ MORE
The Washington Post 
via Lightning Strikes Washington Monument In DC During Protests
https://jonsnewplace.wordpress.com/2020/06/06/lightning-strikes-washington-monument-in-dc-during-protests/
Thanks to: https://jonsnewplace.wordpress.com