Physicist proposes answer to Fermi Paradox
Posted on Monday, 8 June, 2020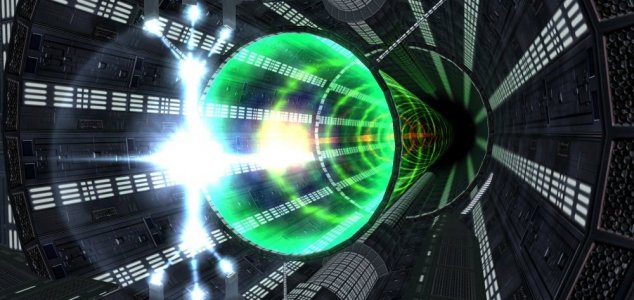 Are we destined to wipe out all life in the universe ? Image Credit: CC BY 2.0 BarricadeCaptures / Flickr
If the universe is teeming with intelligent alien civilizations, then why have we yet to discover any?
The question of whether we are alone in the universe remains one of the biggest philosophical conundrums of our time. While it seems almost inconceivable that our civilization is alone in the cosmos, the fact still remains that we have yet to see any evidence to the contrary.
The Fermi paradox, which highlights the contradiction between the likely existence of extraterrestrial civilizations and the fact that we have still never encountered any, seems to suggest that either there are no aliens out there, or they are so rare that it is unlikely we would ever come across them.
Now one physicist has come up with another explanation - one that could explain, not only why we have yet to discover alien life, but also what might ultimately happen in the future.
In a new paper, theoretical physicist Alexander Berezin from the National Research University of Electronic Technology (MIET) in Russia proposes what he calls the "First in, last out" solution.
"What if the first life that reaches interstellar travel capability necessarily eradicates all competition to fuel its own expansion ?" he asks. 
This doesn't necessarily mean that an advanced alien race will deliberately go around wiping out other civilizations, but that "they simply won't notice, the same way a construction crew demolishes an anthill to build real estate because they lack incentive to protect it."
But if such a scenario were true, why have we yet to be destroyed in the same manner ?
That's because, Berezin argues, we are most likely to be the very destroyers he describes.
"One rogue AI can potentially populate the entire supercluster with copies of itself, turning every solar system into a supercomputer, and there is no use asking why it would do that," he wrote.
"All that matters is that it can."
For the sake of all life in the universe, let us hope that he is wrong.
Source: Science Alert

https://www.unexplained-mysteries.com/news/337467/physicist-proposes-answer-to-fermi-paradox
Thanks to: https://www.unexplained-mysteries.com