New show to cover iconic alien abduction case
Posted on Friday, 12 June, 2020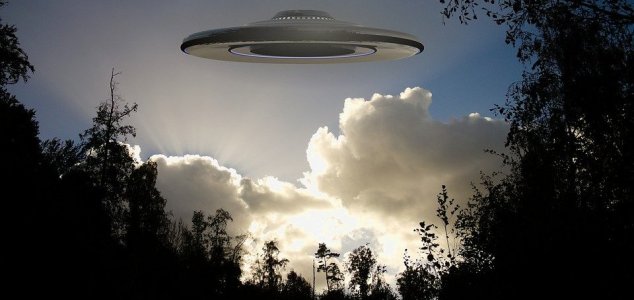 Were the Hills really abducted by aliens ? Image Credit: PD - Max Pixel
'Captured' will tell the story behind the UFO encounter and alleged abduction of Barney and Betty Hill.
The new project, which will be a collaboration between Bryce and Jackie Zabel's Stellar Productions and LA-based Alta Global Media, will chronicle the lives of the Hills before, during and after their mysterious encounter with an apparent extraterrestrial spacecraft.
The show will be based on the book '
Captured! The Betty and Barney Hill UFO Experience: The True Story of the World's First Documented Alien Abduction
', which was written by late UFO researcher Stanton Friedman and Betty Hill's niece Kathleen Marden.
The production has been in the planning stages for quite some time - we even wrote about it back in 2015 - however it looks as though, after years of uncertainty - it is finally going ahead.
The story of what happened to the Hills remains one of the most iconic in all of UFOlogy.
The couple had been driving home from a vacation to the Niagara Falls on the evening of September 19th, 1961, when they spotted an unusual bright light in the sky and pulled over to watch it.
After resuming their journey however what had originally been a point of passing interest soon turned in to something a lot more sinister when they became convinced that the light had started to pursue their vehicle along the remote country roads.
Eventually the UFO turned and descended towards them, forcing Barney to hit the breaks to avoid a collision. When he got out of the car with his binoculars for the second time to take a closer look he was certain that he could see a number of 'humanoid figures' looking back at him from inside it.
The most intriguing part of the Hills' experience however involved an apparent period of missing time during their return trip which, when later recalled under hypnosis, allegedly saw the couple being carried aboard an extraterrestrial spacecraft and subjected to an unknown medical procedure.
With both Betty and Barney now deceased however, we may never know for sure what truly happened.
Source: Deadline

https://www.unexplained-mysteries.com/news/337539/new-show-to-cover-iconic-alien-abduction-case
Thanks to: https://www.unexplained-mysteries.com