Japanese authorities investigate mystery object
Posted on Thursday, 18 June, 2020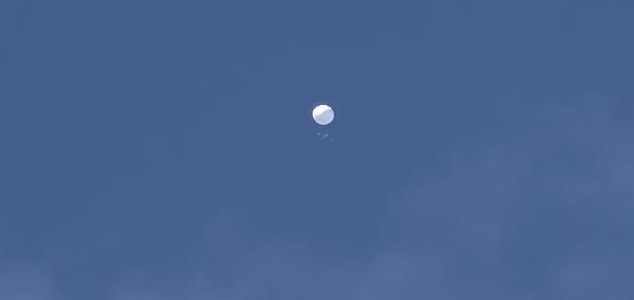 What is this thing and who launched it ? Image Credit: YouTube / TheMrMon2
A large balloon-like 'UFO' has captured the attention of local residents, the media and even the government.
The object, which has been described as 'balloon-like', was first spotted yesterday morning by residents of northern Sendai city who quickly took to social media to share video clips and photographs of the spectacle in an attempt to figure out what they were seeing.
Before long, the hashtag "unidentified flying object" was trending for the region.
A closer analysis of photographs captured by onlookers indicated that the 'balloon' was attached to what appeared to be crossed sticks with propellers and may have also had solar panels. 
"The object looks like a balloon for monitoring weather, but it's not ours," said an official from the Sendai bureau of the Japan Meteorological Agency.
Before long the police got involved, as did several local authorities and organizations.
Kyushu University's aeronautics department was also quick to deny that it had anything to do with the mystery object, but suggested that it could be some sort of scientific experiment.
Even Japanese government officials became involved in trying to solve the mystery, however despite concerted efforts across the board, it still remains unclear what the object was or who was responsible for launching it.
It has since headed out over the Pacific where authorities have now lost track of it.
https://youtu.be/2DWFrv1hvLo
https://www.unexplained-mysteries.com/news/337672/japanese-authorities-investigate-mystery-object
Thanks to: https://www.unexplained-mysteries.com